Patrick Studios Australia to hold auditions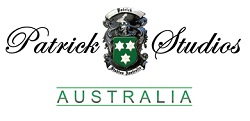 Patrick Studios Australia, one of the most 
recognised performing arts institutions in Australia, will hold auditions beginning next month for various courses. Courses include Full Time Musical Theatre, Full Time Performing Arts and, beginning in 2014, The Academy, a High School of Performing Arts.
Patrick Studios Australia is currently the largest full time performing arts institution in Victoria. The Full Time Performing Arts Course caters to dancers seeking a career in the industry, not dancers looking for a career in teaching. It is a 100-percent practical course based on the industry's needs and a physically demanding course in which entrance is highly competitive.
This program is designed to train and develop dancers in the areas of strength, flexibility, technique and creative expression. Patrick Studios Australia seeks to instill in students a passion, love and drive for dance, thus enabling them to establish long and successful careers in the performing arts. Performing Arts Course auditions will be held on Saturday, September 7.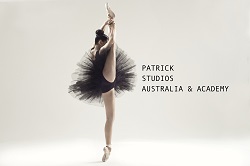 Meanwhile, the other full time course is the Full Time Musical Theatre Course, directed by one of Australia's leading musical theatre choreographers, Andrew Hallsworth. It builds on the school's strong dance reputation and compliments it with intense drama and vocal training. This unique course aims at preparing students for a successful career in the entertainment industry. Musical Theatre Course auditions will be held on Sunday, October 6.
In 2014, the Patrick Studios Academy will launch. This program will be committed to providing high-school aged students the support and training needed to inspire and stimulate their educational experience. The educational framework provides knowledge, skills and training in a broad range of subjects with the intent of producing well rounded, highly developed individuals. Academy auditions will be held on Sunday, August 4 and Saturday, November 9.
Patrick Studios' students are offered a unique creative environment that supports and promotes their talents. Students can expect to receive intense training from some of Australia's most outstanding industry practitioners. The course's main subjects are ballet, jazz, hip-hop, contemporary, lyrical, commercial, acrobatics, music theory, drama, Pilates and repertoire. Teachers include Todd Patrick, Andrew Hallsworth, Amanda Stone, David Wisken, Colette Mann and Yvette Lee.
For more information on Patrick Studios Australia, visit www.patrickstudiosaustralia.com.au. Patrick Studios Australia is located on Plummer Street in Port Melbourne.