OzAsia Festival unveils 2013 program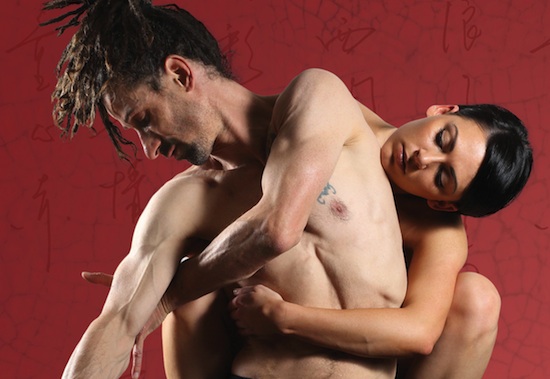 Supported by the Government of South Australia and Major Festival partner Santos, the culturally diverse and rich OzAsia Festival will run from 13–29 September and will play host to 28 performances and 47 events, featuring 195 artists and presenters from across the globe.
This year's program boasts six world premieres, nine Australian premieres, 22 South Australian premieres, 24 Australian exclusives and two Adelaide exclusives. The spotlight for the Adelaide Festival Centre's 2013 OzAsia Festival program is on Malaysia and the Malay Tiger, which is the national animal of the country and the hero image for this year's Festival. Like the tiger, the Festival holds virtues of bravery, strength and regality.
Additional countries represented in the program include Korea, Singapore, the United Kingdom, Taiwan, Indonesia, China, Hong Kong, Vietnam, India, Korea, Japan, Turkey, Philippines, Iraq, the Himalayas and Australia.
OzAsia Festival Artistic Director Jacinta Thompson says, "Malaysia is an exhilarating and diverse country to explore with a melting pot of races and religions where Malay, Indian, Chinese and other ethnic groups create a healthy and vibrant cultural environment.
"This year's OzAsia Festival encapsulates this vibrancy and diversity through an array of performances, events and exhibitions. From acclaimed contemporary singer songwriters Yuna and Guba, to political and social theatre that questions race and identity, literature events that give voice to contemporary Malaysian writers and food and community events that explore the gastronomic paradise that is Malaysia and so much more, there will be something for everyone. Audiences young and old will have the opportunity to learn more about this region and gain insights into the many facets of contemporary Malaysia today."
Program highlights include multiple Australian premieres and exclusives. Of these, there are a few performances that involve dance, including Meeting with Bodhisattva and Not According to Plan.
Meeting with Bodhisattva is a creation by U-Theatre, Taiwan's most revered theatre troupe. It features 16 drummers and is an enlightening whirlwind of athletic drumming, martial arts, Buddhist chanting and sacred dance. It will be presented at Her Majesty's Theatre on 13-14 September.
Not According to Plan is Leigh Warren Dance's latest work and features an inspiring creative team including choreographer Leigh Warren, set concept and construction artist Khai Liew, costume designer Alistair Trung, and musician and poet Jerome Kugan. Set to be performed on 20-21 September at the Space Theatre, it will be an extraordinary meeting of dance, music, design and writing that charts the life of famous dancer, photographer, choreographer and calligrapher Xiao Xiong Zhang.
Another mainstream highlight of the Festival is the Australian premiere of Malaysian pop music emerging artists Yuna and Gabriel Robert Rawantas, fondly known as Guba. Yuna, an internationally praised Malaysian-born LA songstress, will join forces with Guba, an alternative folk singer-songwriter also from Malaysia.
In addition to the slew of performances, the Festival will also offer amazing cooking demonstrations and feasts. As one example, Adelaide's Chung Jae Lee, former owner of multi-award winning restaurant Mapo, will partner with award-winning Malaysian chef Cheong Liew to cook up a Malay/Korean storm.
Another highlight of the OzAsia Festival calendar is the Moon Lantern Festival, a pivotal night on the State's cultural calendar. This year it falls on Thursday 19 September from 3 p.m. to 8:30 p.m. It will feature 12 schools and 42 community croups, making Elder Park be alight with magical wonder under the full moon.
In addition to all these performances and festivities, other exciting components of the OzAsia Festival include the new literature series OzAsia on Page, the popular free Keynote Lecture (being offered this year by international journalist Jane Hutcheon), the documentary and film series OzAsia on Screen, and the special event Three Weddings and a Cook, a presentation exploring the ceremonies, food and customs of Malay, Chinese and Indian weddings. (This last event will also include dance demonstrations.)
For more information on the 2013 program, visit www.ozasiafestival.com.au or order a brochure by calling (08) 8216 8707. Book at BASS 131 24 or www.bass.net.au. Tickets are on sale now.
Photo: Leigh Warren Dance's Not According to Plan. Photo courtesy of OzAsia Festival.