Open invite to Deakin University Motion.Lab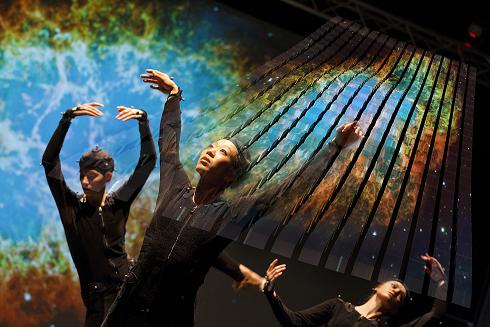 Deakin University Motion.Lab invites dance artists, creative collaborators, choreographers and industry commentators to discuss the nature of choreographic process as it is integrated with the new technologies currently in development at Deakin University.
This industry-led research project is set for Tuesday 24 September from 2 p.m. to 4 p.m. at Deakin Motion.Lab at 221 Burwood Highway in Burwood. The project event will include a showing and group discussion on the integration of live performance and computer generated and 3D virtual landscapes.
As interactive performance technologies offer some of the most promising possibilities for aesthetic and conceptual innovation in dance, they also present some of the most important challenges. New visual media technologies are irrevocably changing the nature of visual imagery. Computer generated and 3D image creation produce 'hyper-real' visual landscapes in which the experience of the viewer is increasingly virtualized.
This project will use practice-based artistic research to investigate how dance artistry can be reimagined within digital landscapes. The outcome will be a new capacity for technological innovation that will enhance Australian dance companies' ability to engage contemporary audience in new ways.
The overall purpose of the research project is to encourage and investigate innovation, which is a core value of contemporary dance and a key driver of dance companies' artistic and economic growth. The project hopes to enhance the innovative capacity of Australian dance by providing new methods for creating dance that integrates dance artistry with new technological advances in digital imagery.
To take part in the project and the surrounding discussions, register by 16 September by emailing g.darden@deakin.edu.au. For more information on Deakin University or Motion.Lab, visit www.deakin.edu.au.
Photo: Dancers (from left to right) Sharon Fernandez, Sakura Shimizu and Emma Corbett in Choreotopography project at Deakin University Motion.Lab. Photo by James Lauritz.