¡OLE! Flamenco Fun for Kids in SA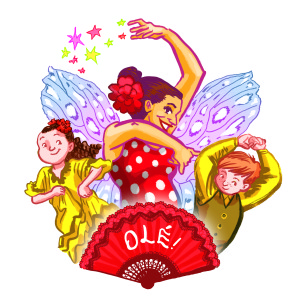 This weekend, kids are invited to stomp their feet and clap their hands with Farida the Flamenco Fairy and friends at Gluttony in the beautiful surrounds of Rymill Park in Adelaide, SA.
Youngsters can join former Spanish Wiggle Zoe Velez, a flamenco singer and dancer extraordinaire, and Studio Flamenco, as seen at WOMADelaide and the Adelaide International Guitar Festival, on an interactive adventure into the music and dance of Spain.
Participants will learn flamenco moves and songs and watch as the performers present a brand-new show that is certain to entertain and inspire the whole family.
The show will only be presented six times throughout March 13-15. For further information, email studioflamenco@adelaide.on.net or call (08) 8272 7633/ 0439 769 676.