Ochre's School Workshop Program for 2014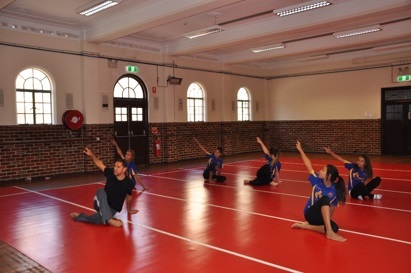 Ochre Contemporary Dance Company has just launched its School Workshop program for 2014, led by professional dancer and choreographer Simon Stewart. Through dance and movement, Stewart helps students express their visualisation of the environment while helping them understand the broad nature of contemporary Aboriginal culture.
Workshop content is tailored to the age of the participants and workshops can be booked for Years 1-12.
In presenting to students his own personal story as a contemporary Aboriginal man growing up in Broome, Stewart encourages a less homogenised view of Aboriginal culture. He helps students understand that his is just one Aboriginal person's story and that each Aboriginal Nation has its own unique culture – different stories, dances, songs, languages and etc.
Through storytelling and various exercises, Ochre's workshops aim to present an engaging insight into both Australian culture and contemporary dance.
For more information on Ochre's new workshop program, visit www.ochredance.org. Bookings for 2014 are now open. To ensure a booking, email Louise Leadbitter at louise.l@ochredance.org.au.
Photo: Simon Stewart conducting a workshop with students from Halls Creek District High School. Photo courtesy of Ochre Contemporary Dance Company.