NZSD presenting two visionary programmes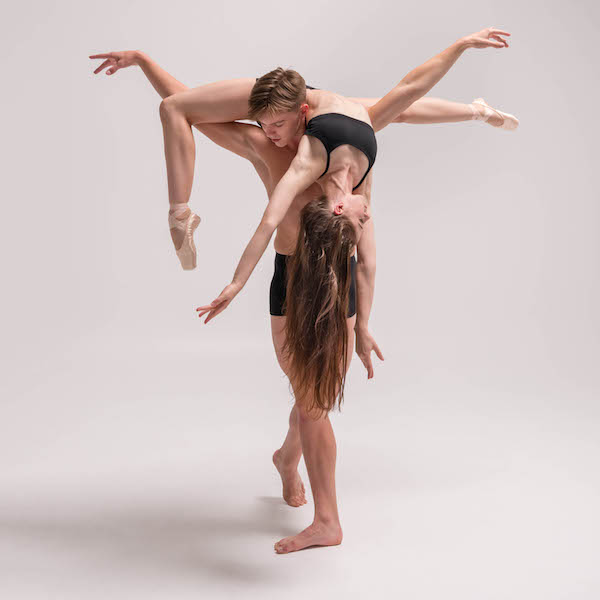 About 10 days ago, the New Zealand School of Dance (NZSD) began its celebration of 20 years of outstanding service and leadership from its Director Garry Trinder MNZM. This celebration is combined with the School's 2018 Graduation Season and kicked off November 21. Running through this Saturday, December 1, the Season has been programmed and curated to reflect the profound impact that Trinder's tenure has had on the school.
Underpinning Trinder's tenure is a culture that encourages creative diversity. He has worked hard to create a school that provides equal support to both ballet and contemporary dance – a stance that honours the school's rich heritage whilst looking forward to an exciting future. In celebration of this, the 2018 Graduation Season presents two exciting programmes, Tradition (ballet) and Innovation (contemporary dance). The Tradition programme showcases ballet works from a number of renowned choreographers, including Betsy Erickson, George Balanchine, August Bournoville, Christopher Hampson and Christopher Wheeldon. The Innovation programme features new works by American choreographer Adam Barruch alongside NZSD alumna Lauren Langlois, Victoria Colombus and Gabrielle Thomas. The Innovation programme also features established contemporary works by Huan Yi and Damien Jalet.
The opening performance on Wednesday, November 21 presented the Tradition programme (ballet); with the staging of Bournonville's La Sylphide Pas de Deux and Grand Divertissement, Act II; and Balanchine's Tarantella - a "gut-busting" interpretation of a Neopolitan folk Dance staged by American dance artist Diana White from New York.
Other highlights from this breath-taking ballet season include Betsy Erickson's Sfumato, a ballet much admired by Trinder. Erickson said, "The work challenges the dancers, as well as giving them a sense of enjoyment in their movement, treating the movement in a light, and sometimes humorous, fashion."
Audiences have been treated to the New Zealand premiere of the After the Rain Pas de Deux, choreographed by Christopher Wheeldon and staged by Australian born Damian Smith.
Louise Deleur's newly commissioned work Emerge has introduced a true collaboration with the students, highlighting their strength and physicality as well as creating a vehicle for them to express their artistry and engage the audience.
Additional highlights in the Tradition programme are the explosive Saltarello by Christopher Hampson and staged by NZSD tutor Turid Revfeim. This work tells the story of young nobles who fled the plague-ravaged Florence to a hideaway outside of the city.
Then the Innovation programme strikes with E Tolu choreographed by Victoria Columbus alongside NZSD students Chris Clegg, Braedyn Humphries and Laifa Ta'ala. Opening this contemporary lineup, this newer work that premiered as part of the 2018 Pacific Dance Festival is followed up by the national premiere of the fast-paced Wicked Fish, choreographed by Huang Yi.
The school also celebrates NZSD graduates Gabrielle Thomas and Lauren Langlois with new commissioned works — Huri Koaro (Inside Out) by Thomas and Static by Langlois. American choreographer Adam Burrach's brand-new It's Written in the Walls explores how the past influences our future choices. Then Les Meduses by Damien Jalet closes the Innovation programme with a hypnotic ritual of empowerment, a quest for freedom within invisible restrictions.
Overall, the season marks a significant milestone and showcases an incredible range of creative talent from across the school and from around the world. NZSD thanks the Stout Trust, The Lion Foundation, Australian High Commission, Four Winds Foundation and Asia New Zealand Foundation for helping fund this project.
Don't miss the final weekend of the NZSD Graduation Season 2018, taking place at NZSD headquarters in Wellington. Visit www.nzschoolofdance.ac.nz for more information.
Photo: NZSD classical dance students Isaak McLean and Teagan Tank. Photographed by Stephen A'Court.
---