NZ School of Dance Choreographic Season '13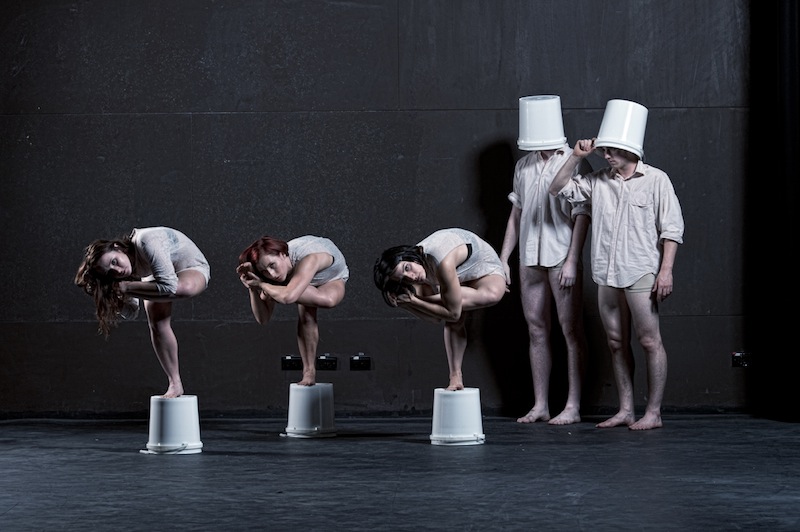 The New Zealand School of Dance will host its 2013 Choreographic Season titled "And Then it Moved" 15-25 May. It will introduce 10 new choreographers who will bring contemporary dance premieres to the stage.
Created by contemporary dance students in their third year of full-time study at the New Zealand School of Dance (NZSD), And Then it Moved is the result of four intensive months of preparation. In addition to workshopping new dance pieces, the group of young choreographers have collaborated with professional musicians and technical students from Toi Whakaari: NZ Drama School to make the show.
"Many of the students are using props to change the environment in unexpected ways," explains artistic coordinator of the show, Victoria Colombus. "They are using everything from buckets to the beans from beanbags, to fans, lamps, mirrors and books to help form individual insular worlds. Some of these worlds are edgy and almost cult-like, while some are much more delicate and internal."
For the first time, NZSD is breaking some of the traditional boundaries of performance by manipulating the environment, taking the audience on a journey that will move them both conceptually and physically.
"The students are creating completely new pieces that bring their passion, technique and talent to bear. In effect, the students are knocking on the door and we are asking the audience to open up and let them in," Colombus says.
In another first, the choreographers are collaborating with live musicians. The musicians are not just onstage, but are contained within the choreography. Katie Rudd, one of the student choreographers, is working with Flo Wilson, a New Zealand School of Music student, to create the sound-scape for her piece.
"Flo is a vocal looper, which means she records herself singing live during the performance and then replays that, layering and layering different vocal rhythms and phrases," Rudd describes. "She can be really reactive to what's happening onstage and I'm really excited about having the music embody what's physically happening live in the space."
Sarah Gatzonis, another student choreographer, says, "Choreographic Season is an amazing opportunity for us to explore both our own individual movement vocabularies and things that are relevant to us as young people."
All the third year students involved in And Then it Moved will take up secondments with professional companies during their final year of study. The companies include some of Australia and New Zealand's most impressive names in contemporary dance, including Sydney Dance Company, Expressions Dance Company, Australian Dance Theatre and Dancenorth, as well as New Zealand Dance Company, Footnote Dance, and Atamira.
In yet another innovation for the school, And Then it Moved is one of the success stories of the new Boosted arts crowd funding website. As of Monday 22 April, $5,000 had been donated by more than 60 donors. For more information, see www.boosted.org.nz/projects/choreographic-season-2013.
The New Zealand School of Dance has been invited to take And Then it Moved to Auckland for Tempo Dance Festival and to The Body Festival in Christchurch.
NZSD's And Then it Moved will be performed at 7:30 p.m. 15-25 May, plus at 2 p.m. 18-19 and 25 May. There will be no show 20 May. It will be presented at Te Whaea Theatre, located at 11 Hutchison Road, Newtown, Wellington. Tickets are $23 for adults and $17 for students and seniors. Children 12 and under are $12. To book tickets or for more information, visit www.nzschoolofdance.ac.nz.
Photo: Alex Ford, Katie Rudd, Sarah Gatzonis, Riley Baldwin and Camillo Baracco rehearsing for NZSD Choreographic Season 2013. Photo by Stephen A'Court.