Nick Papas leads workshops in Adelaide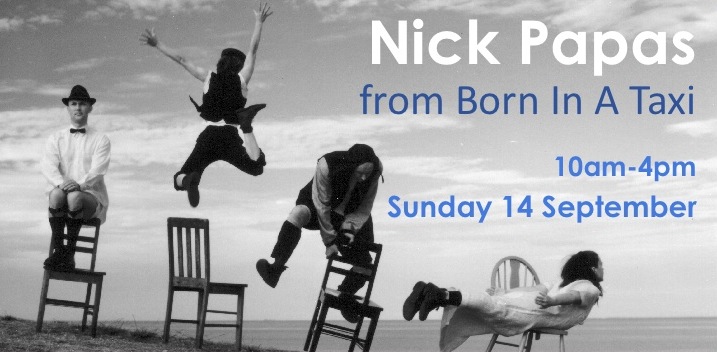 Nick Papas from Melbourne's physical theatre company, Born In A Taxi, is coming to Adelaide this weekend to run workshops on physical theatre and group improvisations. He will host a workshop for the Move Through Life Company on Saturday and a workshop open to the public on Sunday.
The public workshop is suitable for adults with and without dance experience, and can help participants build confidence, exercise their own creativity, develop playfulness, connect with others, learn to think fast, and overcome any fear of failure.
The workshop environment will be safe and unthreatening, with no pressure to "get it right." Instead, attendees can just delight in finding a deeper understanding of what creating with others looks like.
The workshop will be held from 10 a.m. to 4 p.m. on Sunday at Glengowrie Uniting Church. It will cost $90 for Move Through Life members and $100 for non-members.
For more information, head to www.movethroughlife.org.au/borninataxi.htm. Registration is still open. Sign up now!