New Zealand Festival announces dance shows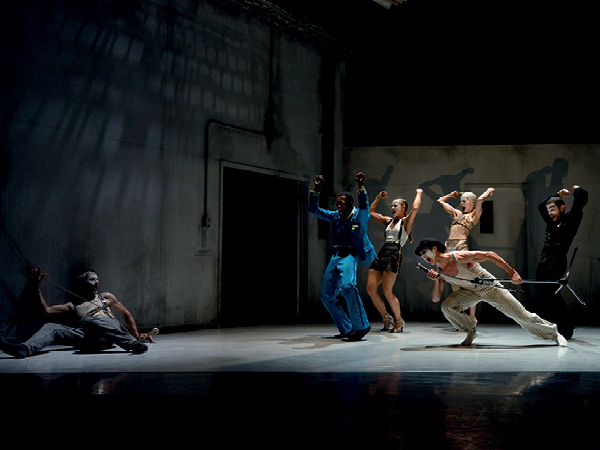 The New Zealand Festival has announced its complete 2018 programming, with headliners including Michael Keegan-Dolan's award-winning take on the ballet classic Swan Lake, Crystal Pite's cutting-edge Betroffenheit, and Michael Parmenter's brand-new dance opera OrphEus, presented with The New Zealand Dance Company.
The 2018 festival will take place in Wellington over three weeks, from February 23 – March 18. As Aotearoa's largest celebration of cutting-edge arts and culture, the New Zealand Festival is recognised as one of the five biggest festivals in Australasia, having sold over two million tickets to an audience of more than five million since it began 1986.
Festival Artistic Director Shelagh Magadza said, "After marking a major milestone in 2016 with our 30th anniversary, the 2018 programme looks to the future – inviting audiences to explore ground-breaking arts experiences made by some of the world's most inventive artists. Opening with the free harbour spectacular A Waka Odyssey, in Wellington on February 23, the themes of that event echo through the rest of the programme: epic journeys; a sense of discovery; home, and belonging – themes that are universal to all cultures, but it is wonderful to be able to use our own Pacific story as the starting point for connecting with the rest of the world."
Festival favourite and top choreographer Michael Keegan-Dolan returns, this time with his award-winning take on the ballet classic Swan Lake – a contemporary version mixing dance and theatre, filled with pathos, joy and plenty of feathers. Audiences will also be captivated by Kidd Pivot performing Crystal Pite's Betroffenheit, a hybrid of theatre and dance that meditates on the aftermath of unexpected trauma, and ultimately searches out a place of comfort.
In addition, one of New Zealand's most acclaimed choreographers, Michael Parmenter, returns to the festival with a richly layered, epic dance work about the ancient Greek hero Orpheus. Combining the power of dance, live music and theatre, Parmenter's incredible vision is brought to life by The New Zealand Dance Company performing alongside Grammy Award–winning American tenor Aaron Sheehan, baroque ensemble Latitude 37 and special guests.
For something completely different, audiences can wash away the cares of the day with the mesmerizing movement and rumbling taiko drums in Beyond Time from Taiwan, a fusion of martial-arts inspired choreography and percussion against a backdrop of stunning visual projections.
There's plenty to keep the family entertained this festival, with delightful circus from Vietnam too. With À Ố Làng Phố, woven baskets become trampolines and bamboo poles create a playground for daring acrobatics.
Visit festival.co.nz to see the full programme.
Photo: Kidd Pivot performs Betroffenheit. Photo by Michael Slobodian.