New exhibition en pointe: 50 years of The Australian Ballet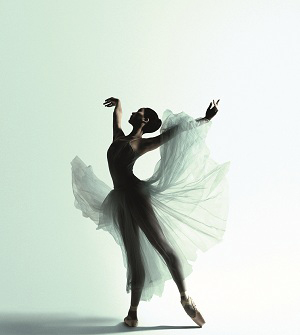 Time In Motion: 50 Years of The Australian Ballet is an exhibition that revisits the memorable moments of The Australian Ballet and gives patrons a behind-the-scenes look at their history and creative process. From Saturday 9 June – Sunday 23 September, Arts Centre Melbourne visitors can enjoy this free exhibition that maps out The Australian Ballet's remarkable career both nationally and internationally.
The Australian Ballet's historic moments will be brought to life through photographs, designs, costumes, set models, props, memorabilia, and archival footage. With objects sourced from Arts Centre Melbourne's extensive Performing Arts Collection, Time In Motion celebrates The Australian Ballet's enduring style, strength and passion for dance.
"This exhibition has bought back a lot of memories for me in our 50th year," said David McAllister, Artistic Director of The Australian Ballet. "It's a fascinating collection of costumes and behind-the-scenes memorabilia. We're delighted that our Melbourne theatre home, Arts Centre Melbourne, has been able to pull together such a beautiful anniversary tribute to share with the public."
The Australian Ballet debuted as the nation's first professional ballet company in 1962, satisfying a collective need for dance that had been stirring in Australia since the visits made by touring Russian Ballet companies in the early 1900s. With the support of Prime Minister Robert Menzies and ballet legend Peggy van Praagh, who came on board as the company's inaugural Artistic Director, The Australian Ballet took its first steps as the nation's flagship ballet company with the nineteenth century classic Swan Lake at Her Majesty's Theatre in Sydney on 2 November, 1962.
Artefacts from the 1962 production of Swan Lake, as well as many defining productions throughout The Australian Ballet's extensive repertoire, will be exhibited in Time In Motion.
Free public talks will also be on offer during the exhibition period inspired by the exhibits and The Australian Ballet's history. Visit artscentremelbourne.com.au for details or call 1300 182 183.
Photo: Natasha Kusen, Serenade The Australian Ballet