New dancers and program at QLD Ballet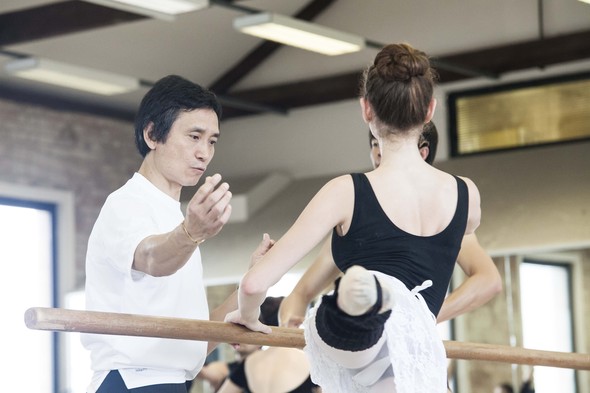 Queensland Ballet has announced that four new dancers will join the company in 2014: Tara Schaufuss, Jack Lister, Mia Heathcote and Zhi Fang. Tara Schaufuss joins from The Royal Danish Theatre; Jack Lister from Queensland Ballet's Pre-Professional Program; and Mia Heathcote and Zhi Fang are graduates from The Australian Ballet School.
Queensland Ballet's Artistic Director Li Cunxin said he is delighted to welcome these talented dancers to the company for the New Year. "I'm very excited that Tara, Jack, Mia and Zhi will be joining our incredibly gifted ensemble of dancers in 2014."
The company also recently announced the launch of its Jette Parker Young Artist Program, a new apprenticeship program that will foster talented young dancers at the start of their professional career. Cunxin said he is very excited to announce this new program.
"I am committed to ensuring international best practice in our training at every level, and nurturing excellence in ballet technique and theatricality," he said.
The new annual apprenticeship program will enable eight talented young dancers from around the world to join Queensland Ballet to refine their technique, have access to performance opportunities and enjoy elite mentoring.
With the Junior Program, QDSE (Queensland Dance School of Excellence) and Pre-Professional Program already well-established, Queensland Ballet's Young Artist Program will provide further development opportunities for young dancers.
"We aim to attract the best international talent, provide clear career pathways and produce dancers whose abilities are internationally sought-after," commented Cunxin.
The Young Artists will have opportunities to perform alongside Principals, as part of the company ensemble, and with guest artists from around the world. Four male and two female dancers have currently been contracted to join the Young Artist Program in 2014: Neneka Yoshida, Brydee Lyttle, Nathan Brook, Liam Fien, Cameron McCormacka and Yael Shervashidze.
Neneka Yoshida, a finalist in the 2013 Prix de Lausanne, joins after training at Le Conservatoire de Paris and La Fundación para la Danza Victor Ullate in Spain; Brydee Lyttle has been a member of Queensland Ballet's 2013 Pre-Professional Program, following her studies at the Australian Conservatoire of Ballet in Melbourne; and Nathan Brook, Liam Fien, Cameron McCormack and Yael Shervashidze are graduates of The Australian Ballet School. The remaining two Young Artists for 2014 will be announced early next year.
The Jette Parker Young Artist Program is named in honour of Jette Parker of Oak Foundation, whose visionary support has enabled this initiative. Oak Foundation comprises a group of philanthropic organisations based in various countries around the world and, since its establishment in 1983, has made over 2,700 grants to not-for-profit organisations.
"We look forward to welcoming this talented group of Young Artists to our company and introducing them to our audiences in Season 2014," said Cunxin.
Queensland Ballet has also offered more than 20 positions to its Pre-Professional Program, a full-time final year training program designed to prepare students for a professional career. Under the direction of Cunxin and Director of Training Christian Tätchev, Pre-Professional students thrive in an atmosphere dedicated to developing their skills to the highest artistic and technical standards.
Plus, approximately 40 positions were offered to young students to join the Queensland Ballet's Junior Program in 2014. This program gives gifted students an opportunity to further develop their skills under the nurture and guidance of the company's teaching staff during weekly classes.
Other company changes include dancers Alexander Idaszak, Guy Wheatstone, Robyn Begg and Tamara Zurvas leaving the company at the end of the 2013 season.
For more information on the Queensland Ballet, visit www.queenslandballet.com.
Photo: Queensland Ballet's Artistic Director Li Cunxin with a dancer in the studio. Photo by Christian Aas.