New ballet staff to join RNZB in 2016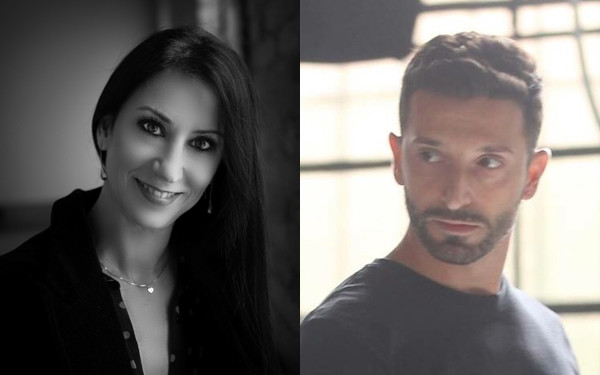 Earlier this month, the Royal New Zealand Ballet (RNZB) announced that it had appointed two new staff members to join the RNZB team in the New Year – ballet mistress Nadia Thompson and ballet master Alberto Montesso.
Nadia Thompson was trained in Australia by her mother, Frances Davis Thompson, and graduated from The Royal Ballet School in the U.K. after winning the Bronze Medal at the Adeline Genee Awards. Before moving to the United States and to Boston Ballet, she worked with Sadler's Wells' Royal Ballet, Northern Ballet Theatre and London City Ballet, performing for such dignitaries as HRH Princess Diana, Princess Margaret, the Duchess of York and Her Majesty the Queen at the Royal Command Performance.
Thompson has danced principal roles in Swan Lake, Giselle, The Sleeping Beauty, The Nutcracker, Coppélia, Don Quixote, Twyla Tharp's Upper Room and Waterbaby Bagatelles. In addition, choreographer Lila York created work on her. Her vast George Balanchine repertoire includes Serenade, Tchaikovsky Piano Concerto #2, Divertimento #15, Tchaikovsky Pas De Deux, Mozartiana, Rubies and Choleric in The Four Temperaments.
As a guest teacher, Thompson has worked with Trey McIntyre Project, White Oak, Colorado Ballet, Boston Ballet, Queensland Ballet, Kansas City Ballet, Atlanta Ballet, Harvard University, Wellesley College, West Australian Ballet and Queensland University of Technology Australia. She also works as a répétiteur for Michael Pink's ballets, setting Dracula and The Hunchback of Notre Dame for Atlanta Ballet, Colorado Ballet and Kansas City Ballet, and stages Timothy O'Donnell's works.
Alberto Montesso, on the other hand, graduated from Accademia Nazionale di Danza in Rome and went on to perform with companies worldwide before becoming a teacher. He has worked at: Teatro Dell'Opera, Rome; English National Ballet; K-Ballet Company, Japan; Teatro Massimo di Palermo, Italy; and Tulsa Ballet Theatre, USA.
Montesso has worked as a guest teacher with: the School of Tulsa Ballet, USA; Ballet Im Revier Gelsenkirchen, Germany; Accademia Nazionale di Danza, Rome; Teatro Massimo, Palermo; and Accademia Nazionale di Danza, Rome. Notable productions have been The Sleeping Beauty for Balleto del Sud; Carmen for Danzitalia; Coppelia for Teatro Massimo Palermo; and The Nutcracker for Teatro di San Carlo, Naples.
Image: Photos of RNZB Ballet Mistress Nadia Thompson and Ballet Master Alberto Montesso. Image courtesy of RNZB.
---