New appointee aims to build dance audiences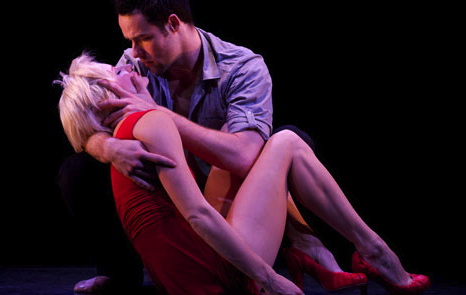 Dance on Tour 2013 recently announced the appointment of marketing specialist Jacqui Bonner as part of a new initiative to build dance audiences throughout regional Australia.
Funded by an Australia Council ENGAGE grant, Dance on Tour 2013 is a joint initiative of Expressions Dance Company, Australian Dance Theatre, KAGE and Shaun Parker & Company. It has been created to maximise awareness, access and engagement with outstanding dance theatre in regional and remote areas of Australia in 2013.
Highlighting the popularity of dance, the four dance companies will collectively tour to all eight Australian states, and visit a total of 55 venues, between March and September 2013 with their productions of Garry Stewart's G (ADT), Natalie Weir's R&J (EDC), KAGE's Sundowner and Shaun Parker's Happy as Larry. All four companies have been supported to tour in 2013 by Playing Australia, the Australian Government's national touring performing arts program.
"The creation of a Marketing Specialist role specific to dance attracted great interest nationally. We're very excited to welcome someone of Jacqui's expertise and experience to this special and very strategic project," ADT's Julianne Pierce said.
"Jacqui has over 20 years of marketing and communications experience, with high profile Australian arts clients including The City of Sydney, The Australia Council for the Arts, Sydney Dance Company and Events NSW. She has engineered some highly successful and adventurous regional initiatives. Her appointment will provide unprecedented opportunity for a nation-wide campaign to build current and future audiences of dance in the regions."
Rick Heath, Executive Director of APACA, said, "Dance on Tour 2013 is a breakthrough moment for the Australian dance sector providing practical ways for presenters and producers of dance to work collaboratively and effectively."
He added: "This initiative is a crucial step toward developing a national audience engagement strategy for dance and compliments APACA's renewed, broad focus on engagement. I look forward to seeing the fruits of this initiative."
Sydney-based Jacqui will work across the four touring companies and in liaison with the 55 presenting venues from March 2013.
For more information, call Jacqui Bonner at 0411 473 198 or email her at jb@jacquibonnermarketing.com.
Photo: Expressions Dance Company performs Natalie Weir's R&J. Photo courtesy of EDC.