Nederlands Dans Theater coming to Sydney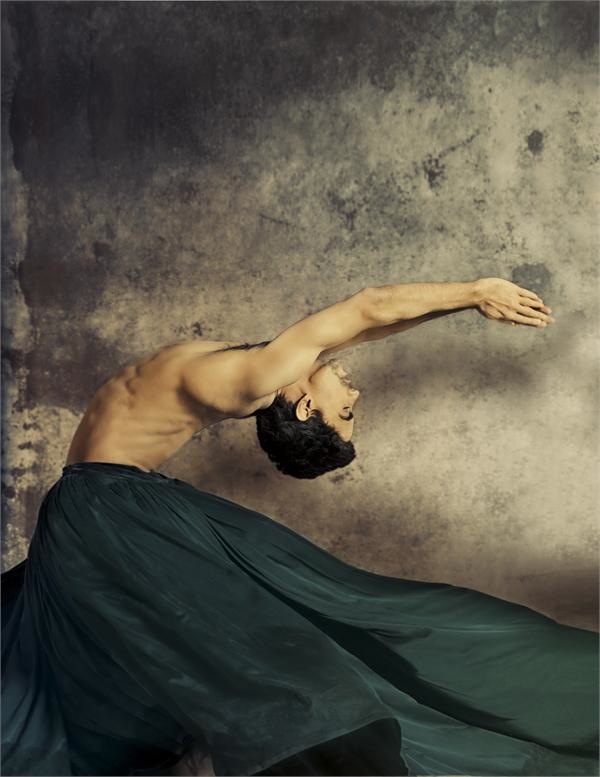 Sydney Opera House and Etihad Airways will present an exclusive season of dance by Nederlands Dans Theater (NDT) in June 2013. Featuring a rich, sensual display by 30 of the company's much-lauded dancers, these performances will be the first presentation of NDT's work in Sydney for 12 years.
Jonathan Bielski, Director of Programming at Sydney Opera House Presents said, "Sydney Opera House is privileged to bring to Sydney audiences one of the legendary dance companies of the world. NDT is most synonymous with the great Jiří Kylián, a choreographer who is loved by local dance audiences through the work performed by The Australian Ballet. Under the inspired artistic direction of Paul Lightfoot, NDT is in powerful form and I cannot wait to share the company with Sydney."
The Sydney performances will also serve as a special homecoming for former Principal Artist of The Australian Ballet, Danielle Rowe. She has since performed as a first soloist for The Houston Ballet, joining NDT in 2011. The Sydney season will feature dancers from NDT 1, performers celebrated for their virtuosity.
The repertoire of the Sydney season showcases four pieces choreographed by former NDT Artistic Director Jiří Kylián, current Artistic Director Paul Lightfoot and resident choreographer Sol León.
The first work to be presented is Sweet Dreams (1990), choreographed by Kylián. In Sweet Dreams, Kylián delves into the complex world of the human subconscious. Surreal and often erotic, the piece is inspired by 'Laterna Magika' from Prague and the music of Webern. NDT is the only company in the world that has this extraordinary piece on its repertoire.
Kylián's Sarabande (1990) will also be presented. Featuring six male dancers, the work is a stunning display of sheer physicality and strength. The use of rich visual effects and the sounds of Bach's lyrical solo violin makes for a totally immersive experience.
Shoot the Moon (2006),
another ballet on the playbill, is choreographed by Sol León and Paul Lightfoot. It is an award-winning work that offers glimpses into the love lives of three different couples. Revolving walls with striking black-and-white wallpaper create three separate rooms, each containing its own love story. The door to the other room always seems to be open and through the window a new world beckons.
The final work NDT will present it SH-BOOM! (1994), also choreographed by León and Lightfoot. Set to the strains of Vera Lynn and Stan Freberg, SH-BOOM! is a playful, humorous ballet where men in love try to impress women. Since its première the original version of SH-BOOM! has been adapted and updated several times. The ballet was nominated for the Laurence Olivier Award for Best Production of the Year.
Founded in 1959, NDT was created by a group of dancers from the Dutch National Ballet. Cultivating an experimental and innovative approach, they went on to pioneer a new style of performance that blended ballet with modern dance. Under the direction of renowned choreographers including Benjamin Harkarvy, Jiří Kylián, Jim Vincent and currently Paul Lightfoot, the company has become one of the most influential in the world of contemporary dance.
NDT will perform at the Sydney Opera House's Joan Sutherland Theatre on 12-15 June 2013.
Ticket prices start at $39 and can be booked at 
sydneyoperahouse.com or by calling 9250 7777. Advance tickets are on sale now and general tickets will be available to the general public 15 February.
Photo: Dancer of Nederlands Dans Theater. Photo by Rahi Rezvani, courtesy of NDT and Sydney Opera House.