Michael Clark Company tours to Sydney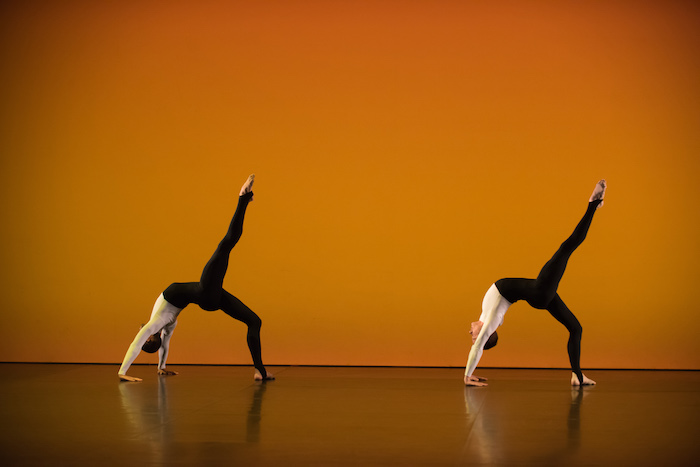 The Sydney Opera House has announced the Australian premiere of iconoclastic British choreographer Michael Clark's celebrated production to a simple, rock 'n' roll . . . song. with a strictly limited six-night season in the Drama Theatre this summer.
Acclaimed by critics and fans alike, to a simple, rock 'n' roll . . . song. is a triple bill of arresting choreography "from an artist at the top of his game", backed by a sensational soundtrack featuring some of modern music's most-revered mavericks, from avant-garde French composer Erik Satie to the late-great David Bowie and recent Opera House alumnus Patti Smith, whose seminal album Horses inspired the show's title.
Artist and filmmaker Charles Atlas is behind the scintillating lighting design and Act II features a stage adaptation of Atlas' stunning psychedelic multi-channel video installation Painting by Numbers, first shown in London in 2010.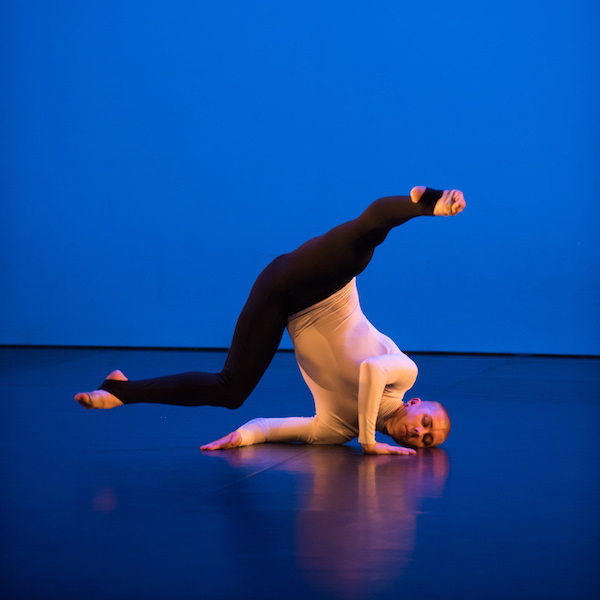 Since emerging as a prodigy at London's Royal Ballet School in the 1980s, Michael Clark has been a defining cultural figure, hailed as "British dance's true iconoclast". Three decades later, he continues to hone dance's cutting edge, often in collaboration with other artists from Sarah Lucas, Leigh Bowery and Peter Doig to Charles Atlas, Jarvis Cocker and The Fall – winning rave reviews and countless awards. In 1984, Clark founded Michael Clark Company, which has since toured worldwide performing at leading arts venues in Europe, North America, South America, Asia and Australia.
to a simple, rock 'n' roll . . . song. was commissioned by the Barbican, London and premiered there in 2016 with a prestigious Oliver Award nomination for the final work in the triptych, my mother, my dog And CLOWNS! (taken from the lyrics of David Bowie's "Life on Mars"). The original season sold out, with the company recently completing a return season at the Barbican.
Another longtime co-conspirator of Michael Clark's, Stevie Stewart is the costume designer responsible for the refined combination of black and white body-hugging costumes, reflecting Stewart's origins as co-founder of the 1980's fashion label Bodymap.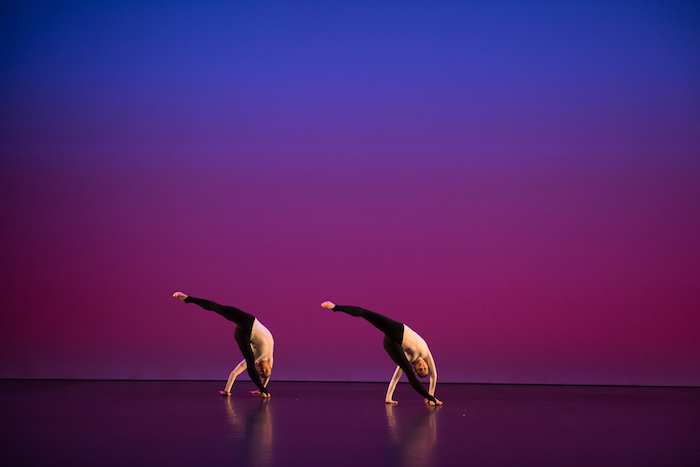 Sydney Opera House Head of Contemporary Performance Danielle Harvey said, "to a simple, rock 'n' roll . . . song. is an ode to Michael Clark's influences past and present – a pulsating love song writ large by the bodies of eight dancers creating a searing blend of classical ballet, contemporary dance, fashion, music and visual arts. It's a feast for the eyes and ears and a must-see for arts lovers – I'm thrilled to bring it to the Opera House."
Following the Sydney Opera House season on January 30 - February 4, to a simple, rock 'n' roll . . . song. will travel to Perth from February 14-17 as part of the Perth International Arts Festival.
For more information on Michael Clark Company performing at Sydney Opera House, visit www.sydneyoperahouse.com.
Photos: Harry Alexander and Benjamin Warbis (top); Jordan James Bridge (left); and Kieran Page and Melissa Hetherington (right). Photos by Hugo Glendinning.
---