Melbourne has a new king for 'The King and I'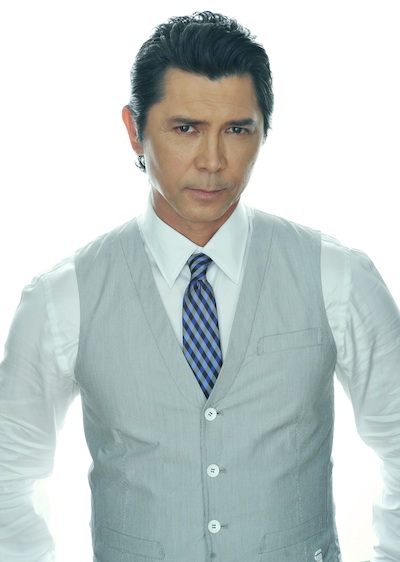 Australian theatre producer John Frost and Opera Australia Artistic Director Lyndon Terracini recently announced that Jason Scott Lee has had to withdraw from their production of the Rodgers and Hammerstein's classic Broadway musical The King and I in Melbourne. Lee has torn a calf muscle which will preclude him from performing for the rest of the season.
Replacing him will be international film and television actor Lou Diamond Phillips, who made his Broadway debut as The King in John Frost's production in 1996 opposite Donna Murphy. Phillips played the role for more than 550 performances, won a Theatre World Award and was nominated for both a Tony Award and a Drama Desk Award for his performance.
"I'm thrilled that Lou has a gap in his schedule which enables him to make his Australian stage debut for the Melbourne season of The King and I. Jason made a wonderful King and we are very sorry that his injury means he can't continue," said Lyndon Terracini.
John Frost concurred, saying, "It provides a unique opportunity for Melbourne audiences to witness the wonderful Lou Diamond Phillips, who was so extraordinary in the role on Broadway. It is so rare for a Tony nominated star to come to Australia to recreate their performance."
Likewise, Lou Diamond Phillips said he is thrilled to return to The King and I. He said, "I am honored to once again inhabit the role of The King. Since receiving the mantel from Mr. Brynner, I have great passion and respect for the role and am especially excited to bring my interpretation to a new continent."
Phillips has just completed his third season of the hit series Longmire as Henry Standing Bear, and stars in the upcoming film The 33 based on the true story of the Chilean Miners, opposite Antonio Banderas and Juliet Binoche and produced by Phoenix Pictures.
Phillips' breakthrough came when he starred in the film La Bamba as Ritchie Valens. He earned a supporting actor Golden Globe Award nomination and Independent Spirit Award for his role in Stand and Deliver. Other notable films in which Phillips has starred include Courage Under Fire, Young Guns, Extreme Justice and Che, and his television performances include Numb3rs, 24, Law and Order SVU, Cougar Town, Miami Vice, Chuck and American Dad.
Phillips, who will play The King opposite Lisa McCune, recently flew to Melbourne after finishing filming last week. His first performance will be on Thursday, July 10.
The King and I plays at the Princess Theatre in Melbourne until August 31. To book tickets, head to www.thekingandimusical.com.au.