Meet TBDA nominee Robyn Hendricks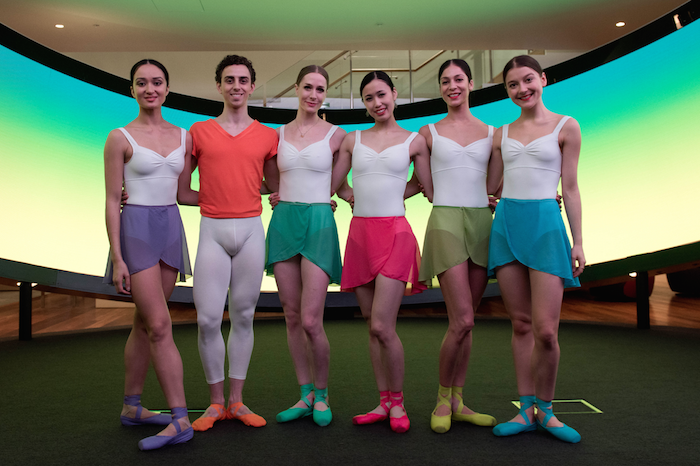 The 2015 Telstra Ballet Dancer Award nominees were unveiled earlier this year by The Australian Ballet. Nominees include company dancers Benedicte Bemet (Mackay, QLD), Jasmin Durham (Gordon, ACT), Robyn Hendricks (Port Elizabeth, South Africa), freshly-appointed principal dancer Ako Kondo (Nagoya, Japan), Amanda McGuigan (Summer Hill, NSW) and Marcus Morelli (Brighton, VIC).
As part of a new series of unique artist-dancer collaborations produced by major sponsor Telstra, each nominee was paired with a talented Australian installation artist or designer to create a work that was filmed and photographed.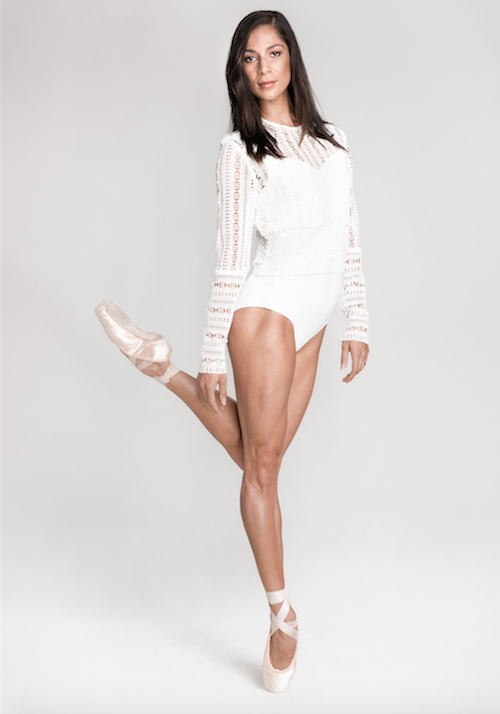 The Telstra Ballet Dancer Award (TBDA) is considered the most prestigious prize in Australian ballet and is one of several initiatives run by Telstra in partnership with The Australian Ballet, aimed at fostering young ballet dancers to reach their full potential. Now in its 13th year, the award will bestow one winner with a $20,000 cash prize and will be announced on Thursday, December 3. The winner of the People's Choice Award, decided by public vote, will receive $5,000.
Dance Informa is profiling each nominee in the weeks leading up to the announcement. Following Benedicte Bemet and Jasmin Durham, we'll now take a look at Robyn Hendricks!
South African-born Robyn Hendricks began ballet classes at eight years old after her grandfather observed her dancing on her toes all the time. Growing up in an academic family, Hendricks was the first family member to pursue a creative passion.
Training in the Cecchetti Syllabus, Hendricks travelled to Melbourne in 2001 to participate in the annual Cecchetti International Competition. During the competition, she was approached by The Australian Ballet School and was asked to audition formally for entrance into the prestigious national school. During her time at The Australian Ballet School, she was one of four students selected to participate in a student exchange to Canada, where she studied for four weeks with the National Ballet School in Toronto. She joined The Australian Ballet in 2005 and was promoted to soloist in 2011.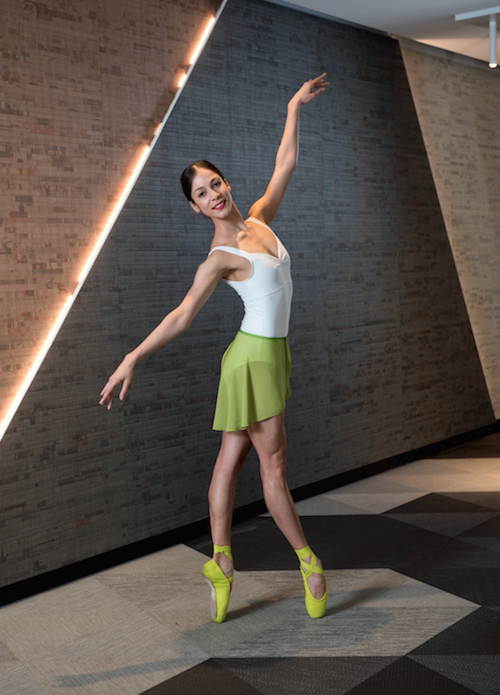 Over the course of the last decade, Hendricks has become most well known for her roles in Christopher Wheeldon's After the Rain, Wayne McGregor's Dyad 1929, Alexei Ratmansky's Scola di ballo, Nacho Duato's Por vos muero and Stanton Welch's The Sleeping Beauty.
For her TBDA collaboration, Hendricks worked with contemporary painter Zoe Porter, who watched her move and took inspiration to create a massive reactive canvas. [See full video below.]
On being a professional dancer, Hendricks said, "Doing what we do everyday requires a lot of discipline and a lot of extra time and effort. It can feel very restrictive and like you're suffocating… [But] it's all the hours that you put in and all the extra work that counts in the end. Then when we get out on stage we can be free."
Photo (top): The TBDA 2015 nominees. Photo by Esteban La Tessa, courtesy of The Australian Ballet. Photo (left): Robyn Hendricks. Photo by Daniel Boud. Photo (right): Hendricks. Photo courtesy of The Australian Ballet.
---