McDonald College auditions for 2019 intake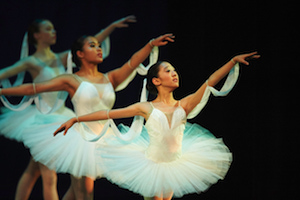 The McDonald College, located at 17 George Street in North Strathfield, NSW, is a co-educational school from Year 3 to Year 12 that provides a specialized performing arts program along with a rigorous academic program. Those enrolled in the dance program will study classical ballet, contemporary, musical theatre, hip-hop and other forms of dance. The next auditions for the Full Time Courses will be Friday, August 17 and Friday, October 26.
In addition to a full class load, all dancers at The McDonald College have numerous opportunities to perform, including annual performances. Classical ballet students will have the opportunity to audition for, and if successful, perform in the school's pre-professional company, Premier State Ballet.
For more information on how to register, visit www.mcdonald.nsw.edu.au.
---