Lucy Guerin Inc's North America tour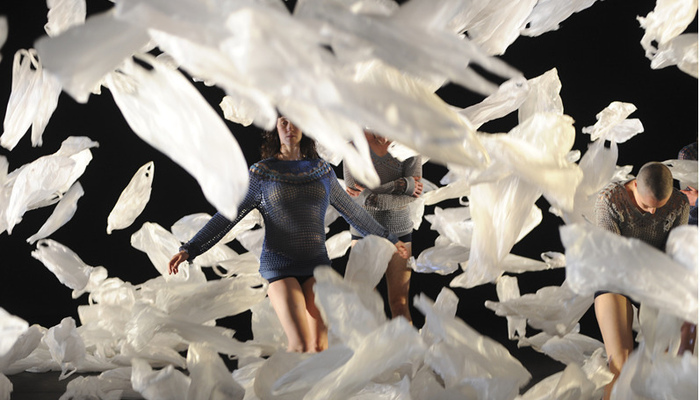 Melbourne-based contemporary dance company Lucy Guerin Inc. will tour Lucy Guerin's Weather to North America this October and November.
The company will first visit three U.S. cities before venturing to Canada. On October 3-4, Lucy Guerin Inc. will kick off the tour with performances at the Center for the Art of Performance at UCLA in Los Angeles, CA. The company will then travel to San Diego, CA to perform one show on October 9 at Artpower, a performing arts season at UC San Diego. Next, Weather will be performed in Oregon at Portland State University's Lincoln Hall on October 17-19 as part of White Bird Dance Uncaged.
In Canada, the company will first tour to Place des Arts in Montreal on October 22-26 before concluding in Ottawa at the National Arts Center on November 7-9.
Weather, which premiered in October 2012 at the Melbourne Festival, is an atmospheric dance work that embodies human patterns within those of the elements.
In the full-length work, renowned choreographer Lucy Guerin takes the audience on an intense choreographic exploration of the forms and affects of weather phenomena, the uncontrollable power of nature and the affects of the by-products of human living.
Integrating physical sensation and textural sound with a shifting sculptural design, this arresting work manifests the fragility and brutality inherent in our conflicted relationship with the earth.
With a beautiful set design by Robert Cousins, ethereal lighting by Benjamin Cisterne and neutral costumes by Shio Otani, the work brings together a host of notable artists to contribute to the already-exquisite choreography.
For more information on Lucy Guerin Inc.'s North America tour, visit www.lucyguerininc.com.
Photo: Lucy Guerin Inc. performs the dance work Weather. Photo by Heidrun Lohr.