Lucy Durack wins Best Actress In A Musical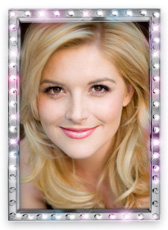 At the January 14th gala ceremony at the Paddington RSL, attended by over 300 members of the Sydney Theatre Community, Lucy Durack was awarded the prestigious Judith Johnson Award for Best Actress In A Musical for her lead role in the hit musical Legally Blonde.
Durack, originally hailing from Perth, is fast becoming one of Australia's rising young leading ladies of screen and stage with a list of major roles to her credit, most recently including Glinda the Good Witch in the original Australian cast of WICKED.
After graduating from the Western Australian Academy of Performing Arts with a Bachelor of Arts in Music Theatre, Durack's stage roles have included Peggy Sawyer in 42nd Street, Miss Dorothy in the Australian premiere of Thoroughly Modern Millie, Lois Lane/Bianca in Kiss Me Kate, Cinderella in Into The Woods, Rikki Rose in Respect and Laurey in Oklahoma!. Plus, in the last few years, Durack has begun racking up even more screen credits and voice-over roles.
Durack received her award from the Sydney Theatre Awards, which are awarded annually by Sydney's leading theatre critics, including Elissa Blake (Sun Herald), Jason Blake (Sydney Morning Herald), Chris Hook (Daily Telegraph), Deborah Jones (The Australian), Darryn King (Time Out Sydney), Jo Litson (The Sunday Telegraph), John McCallum (The Australian) and Diana Simmonds (Stagenoise website).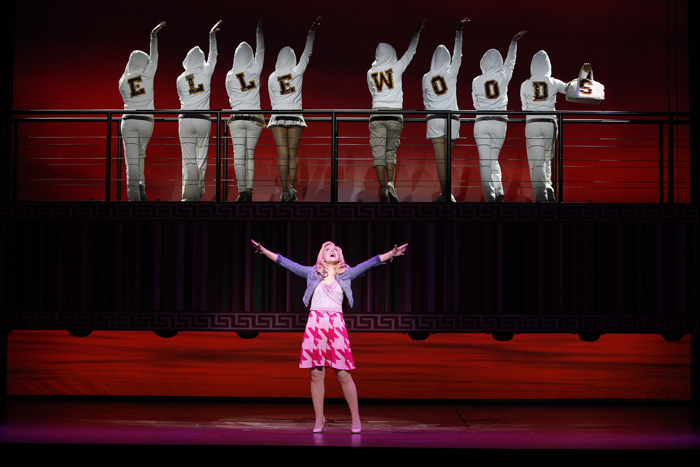 Australia's critics have been united in their praise of Durack's portrayal of Elle Woods. The Sydney Morning Herald said, "Lucy Durack's Elle is a dazzler" while the Sunday Telegraph claimed, "Lucy Durack is perfect as Elle. She looks the part while bringing grit, humanity and excellent comic timing to the ditzy role… It's a huge demanding role and she smashes it out of the park." Melbourne's Sunday Herald Sun praised her by saying, "Lucy Durack is brilliant. She's very funny and has impeccable timing but she also gifts the role with guts and heart."
Sydney has less than two more weeks to see Durack as Elle in the multi-award winning Legally Blonde. On Sunday, January 27, after more than four months of singing and dancing excitement, Legally Blonde will close to travel to Brisbane (opening in March) and Melbourne (in May).
Based on the hit movie of the same name starring Reese Witherspoon, Legally Blonde The Musical has taken the world by storm. Winner of seven major awards, including the coveted Best New Musical 2011 from the Olivier Awards, this all-dancing, romantic comedy is about knowing who you are and showing what you've got.
For more information on Durack or the Legally Blonde tour, visit legallyblonde.com.au.
Photo (top): Headshot of Lucy Durack. Photo courtesy of Legally Blonde The Musical. Photo (bottom): Lucy Durack as Elle Woods in the Australian tour of Legally Blonde. Photo by Jeff Busby.