Lucie Saronova Memorial Awards post results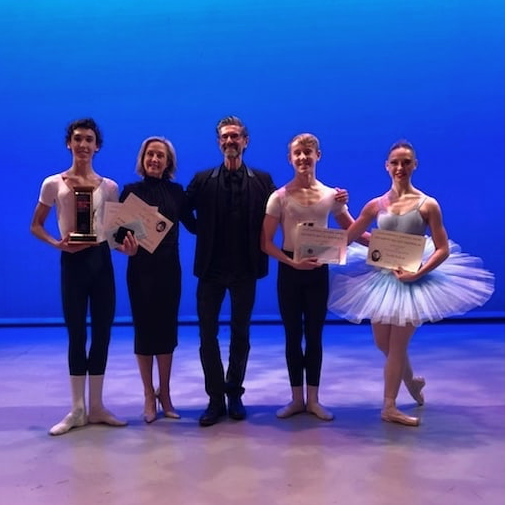 Congratulations to the recent winners of the Lucie Saronova Memorial Awards (LSMA)! Cecchetti Ballet Australia hosted the LSMA on Friday, July 6 at the Clocktower Centre in Moonee Ponds. Talented Cecchetti students came from all over Australia to compete.
Adjudicators Simon Dow and Jayne Beddoe selected the following winners:
GOLD SECTION
Winner: Tyler Lindsey (WA)
Runner-up: Joshua Hunt (VIC)
Honourable Mention: Isabelle Berberich (VIC)
SILVER SECTION
Winner: Laura Griffiths (VIC)
Runner-up: Audrey Freeman (NSW)
Honorable Mentions: Eliana Thorpe (QLD) and Mia Zanardo (NSW)
Leading Australian dancewear and activewear brand Energetiks was a proud sponsor of this event.
Learn more about LSMA at www.cecchettiballet.org. The event hit Victoria right before Cecchetti Conference 2018 started.
Photo: Gold Section Winners. Photo courtesy of Cecchetti Ballet Australia.
---