Leslie Bell to choreograph 'She Loves Me'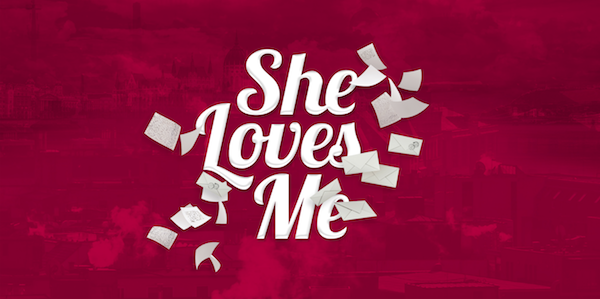 Leslie Bell, a faculty member at ED5 International Full Time Performing Arts in North Strathfield, NSW, will choreograph Hayes Theatre Co's delightful new romantic comedy, She Loves Me, playing later this year. Bell recently assisted on the Hayes' musical Big River: The Adventures of Huckleberry Finn.
Originally from the USA, Bell moved to Sydney from New York City in 2000, leaving behind a career onstage that spanned nine Broadway musicals and five national touring productions.
Hayes Theatre Co's She Loves Me was chosen for the inaugural Artist Led Production Initiative. This feel-good musical comedy will charm audiences at Hayes Theatre Co from August 24, with tickets on sale now at hayestheatre.com.au.
Set in 1930's Europe, co-workers at Maraczek's Parfumerie, Amalia and Georg, are in love – just not with each other. In fact, you could say that in their case – it was loathe at first sight! Whilst engaged in their ongoing and bitter feud, the pair unknowingly find solace in one another by conducting an anonymous and passionate correspondence through a lonely-hearts column.
As Christmas approaches and the staff of Maraczek's deal with demanding customers and complicated inter-personnel relationships, Georg and Amalia continue to clash, while pouring out their troubles to each other in letters. What will happen when the two finally decide to meet? Will love triumph when the truth is revealed?
She Loves Me is based on the original stage play Parfumerie, which was later adapted into the films The Shop Around the Corner, In the Good Old Summertime and most recently, the 1994 film You've Got Mail. This heartwarming romantic comedy features a book by Tony Award winner Joe Masteroff, music by Tony Award winner Jerry Bock and lyrics by Pulitzer Prize and Tony Award winner Sheldon Harnick.
First-time director Erin James said, "She Loves Me is a timeless story about relationships, communication and the fantasy worlds we create to escape the daily grind. Anonymous messaging and online dating are the younger cousins of the lonely-hearts columns of old, and although our current communication methods have advanced beyond the handwritten letters we see in the show, the hearts of humans have not. Whether communication be instantaneous or via snail mail in the post, hearts skip a beat when reading a message from someone special. Even if that someone is a stranger."
James continued, "I am thrilled and honoured to be directing this gorgeous musical for Hayes Theatre Co's inaugural Artist Led Initiative, supported by a wonderful team. I love it, and I can't wait to bring these 'Dear Friends' to life."
Jameshas been a performer in numerous large-scale productions, including Opera Australia's My Fair Lady and The King and I. Joining James is musical director Steven Kreamer (ASSASSINS, Little Shop of Horrors), with costumes and set design by Isabel Hudson (The View UpStairs, Dry Land).
Featuring the songs "Vanilla Ice-Cream", "Tonight at Eight" and "Will He Like Me", She Loves Me is a witty and enchanting chamber musical that will charm everyone's socks off.
---