Learn online this week with these performances and classes!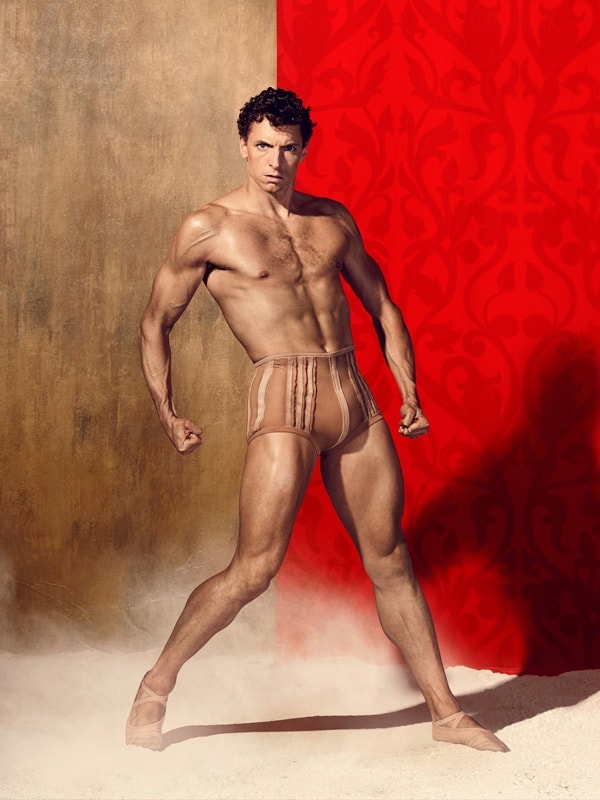 ONLINE DANCE CLASSES AND EVENTS
You never stop learning in life so we have listed some ways you can keep learning online this week! Here's some online classes, events and performances you can engage with this week.
Laugh with The Australian Ballet as you watch I AM SPARTACUS
The Australian Ballet dancer gladiators go head to head in this fun film! After months of gruelling training to get back in shape after quarantine, it's every man for themselves to win the right to declare
I ... AM ... SPARTACUS!
A standing ovation to the creative team: Written, choreographed and directed by Garen Scribner and Danielle Rowe Produced and edited by Reneffolson Productions and you can watch the fun here:
https://www.facebook.com/theaustralianballet/videos/335798394092664
Watch Metal online as part of Asia TOPA: Connected
If you missed its world premiere at Asia TOPA or you'd like to experience it again, you can now watch the full-length performance of Metal online via Arts Centre Melbourne's Together With You platform, as part of Asia TOPA: Connected. Co-created by Lucy Guerin and Ensemble Tikoro's Robi Rusdiana, the performance sees heavy metal and traditional throat singing collide with contemporary Australian dance in an encounter that ultimately transforms them both. Watch Metal here: https://www.asiatopa.com.au/2020-program/asia-topa-connected/video-metal?mc_cid=b320986fc5&mc_eid=d2ef905781
Free Mindful Movement with USA based Battery Dance
Battery Dance USA has announced the extension of its Mindful Movement sessions for frontline healthcare workers through July and possibly beyond. These 15-minute sessions, instituted in May, are offered eight times per week. Improvisation and musical theater dance classes and special afternoon classes for kids are also extended as part of Battery Dance TV's regularly scheduled offerings which include: morning warmup/stretching/conditioning exercises to start your day off right, mid-day classes in contemporary dance with afro, ballet and jazz fusion elements and evening classes in varied ballroom styles plus a daily 4pm short video by dancers performing in their living rooms or immediate neighbourhoods. You can find out more here: https://batterydance.org/givingback/
Watch webinar Returning to Dance – What you need to know to get back to the studio
One Dance UK and the National Institute of Dance Medicine and Science are hosting weekly webinars focused on how we can all return to dance safely, understand the guidance from government and governing bodies, and practically implement good practice to protect everyone's health and wellbeing. These webinars, co-hosted by One Dance UK's Dance Medicine and Science Expert Panel, offer the opportunity to find out more about how government guidance will affect dance practice, whether as a freelancer, company, school, teacher, or student. Watch it here: For more information: https://www.onedanceuk.org/programme/
Watch more Asia Topa online with The Planet

Arts Centre Melbourne presented The Planet – A Lament which was co-commissioned by Asia Topa. A new myth for complex times, The Planet: A Lament was conceived by visionary Indonesian film director, Garin Nugroho, in response to experiencing 2004's devastating tsunami in Aceh, north-west Sumatra.With its focus on Melanesian culture and performed by a cast of 28, the production incorporates film by Nugroho - and a stunning design by Anna Tregloan - music and live dance to tell the story of a community rocked by environmental catastrophe. A lone survivor remains on earth tasked to carry an egg of new beginning to give birth to new life on earth and you can watch the live performance online here: https://experience.artscentremelbourne.com.au/
Chunky Move free Improvisation classes
Chunky Move offer free online improvisation classes (and many more) for you to continue your classes at home. While we're all spending time at home they are offering free online classes for you to continue your movement practices for the time being. Please see video links below. There are incredible online movement resources available, including offerings from Tasdance, Sydney Dance Company and Lucy Guerin Inc as well as some local artists who are using their own social platforms to continue teaching. Please see this video link at http://chunkymove.com/public-programs/ampm/ampm-home/
Try Contemporary Fusion with Connect Online Classes with USA based Peridance
Peridance will offer workshops, international collaborations, daily drop in classes, and more. They are opening up virtual space to create movement and dialogue between teachers and students while connecting our wide network of international faculty and guest artists. The Contemporary Fusion class is Open level and taught by Marinda Davis from Peridance. The cost is $10 per class // $7 per class for a 10-class series and you can register here: https://peridance.org/connect/online-classes/
Body Conditioning with Sydney Dance Company Virtual Studio
Sydney Dance Company has online classes available through their Virtual Studio! Unlimited Membership is $28 per week (billed monthly), *$0 joining fee. More info available at www.sydneydancecompany.com/classes/virtual-studio/ Why not give their Body Conditioning and Ballet with virtual teacher Jacopo a try this week?
Image courtesy of Australian Ballet's Spartacus
---