Last chance to see 'Legally Blonde' in Sydney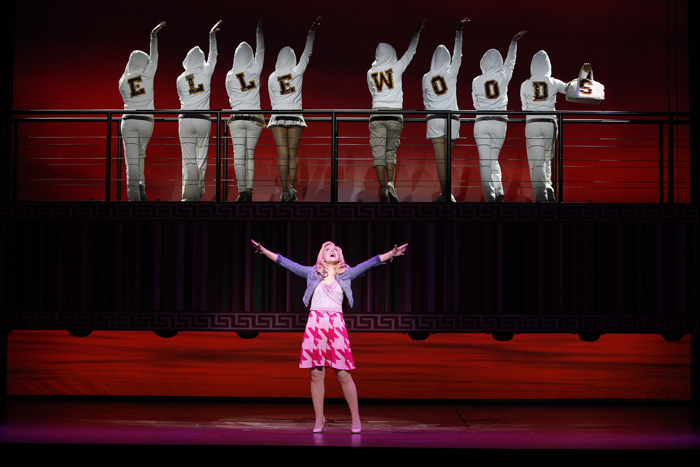 Sydney's summer musical Legally Blonde comes to an end in just over two weeks' time on Sunday, January 27 after more than four months of singing and dancing excitement. Legally Blonde must close to travel to Brisbane, opening in March, and Melbourne, opening in May.
Audiences and critics alike have praised the Australian production of Legally Blonde. The Daily Telegraph claimed, "Oh my God you guys, Legally Blonde is fantastic – and it's exactly what Sydney needs right now… Prepare to have stitches in your stomach and sore cheeks from smiling, because Legally Blonde is one show you can see over and over." The Australian praised the "terrific cast", the Sun Herald said it is "a cupful of joy", while the Sunday Telegraph claimed the show is "sending itself up with such affection and charm that it is altogether too much fun."
Sydney critics have nominated Legally Blonde as Best Musical at the 2012 Sydney Theatre Awards, to be announced the evening of January 21, along with Lucy Durack as Best Actress in a Musical and David Harris as Best Actor in a Musical.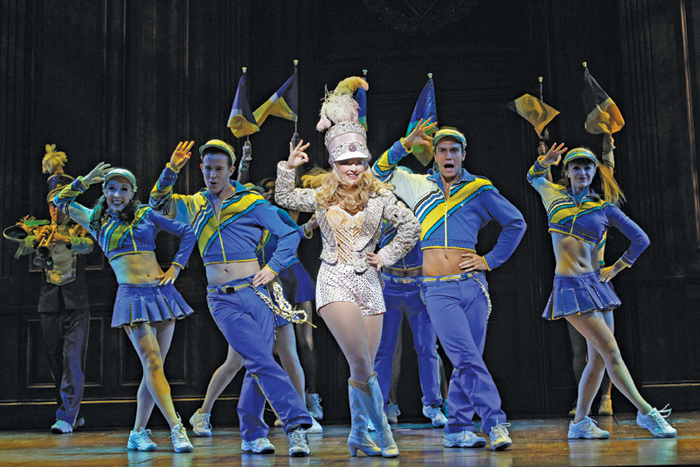 Following every performance, crowds of fans, sometimes 100 deep, head to the stage door to meet the stars, get their autographs and have photos taken. But after four spectacular months, it's time for Legally Blonde to head interstate.
Based on the hit movie of the same name starring Reese Witherspoon, Legally Blonde The Musical has taken the world by storm. Winner of seven major awards including the coveted Best New Musical 2011 (Olivier Awards) this all-dancing, romantic comedy is about knowing who you are and showing what you've got.
Legally Blonde stars Lucy Durack (Wicked) as Elle Woods, Rob Mills (Young Talent Time) as Warner, David Harris (Miss Saigon) as Emmett, Helen Dallimore (The Wharf Revue) as Paulette, Erika Heynatz (Next Top Model) as Brooke Wyndham and Cameron Daddo (Packed to the Rafters) as Professor Callahan.
For more information on the Legally Blonde tour, visit legallyblonde.com.au. The production can be seen at the Sydney Lyric Theatre through January 27. Performance Times are Tuesday at 7 p.m., Wednesday through Saturday at 8 p.m., and matinees Wednesday at 1 p.m., Saturday at 2 p.m. and Sunday at 3 p.m. Tickets range from $49.90 to $139.90. To book, call 1300 795 267 or log onto ticketmaster.com.au.
Photos: The Australian tour of Legally Blonde. Photos by Jeff Busby.