Julie Andrews to tour Australia for first time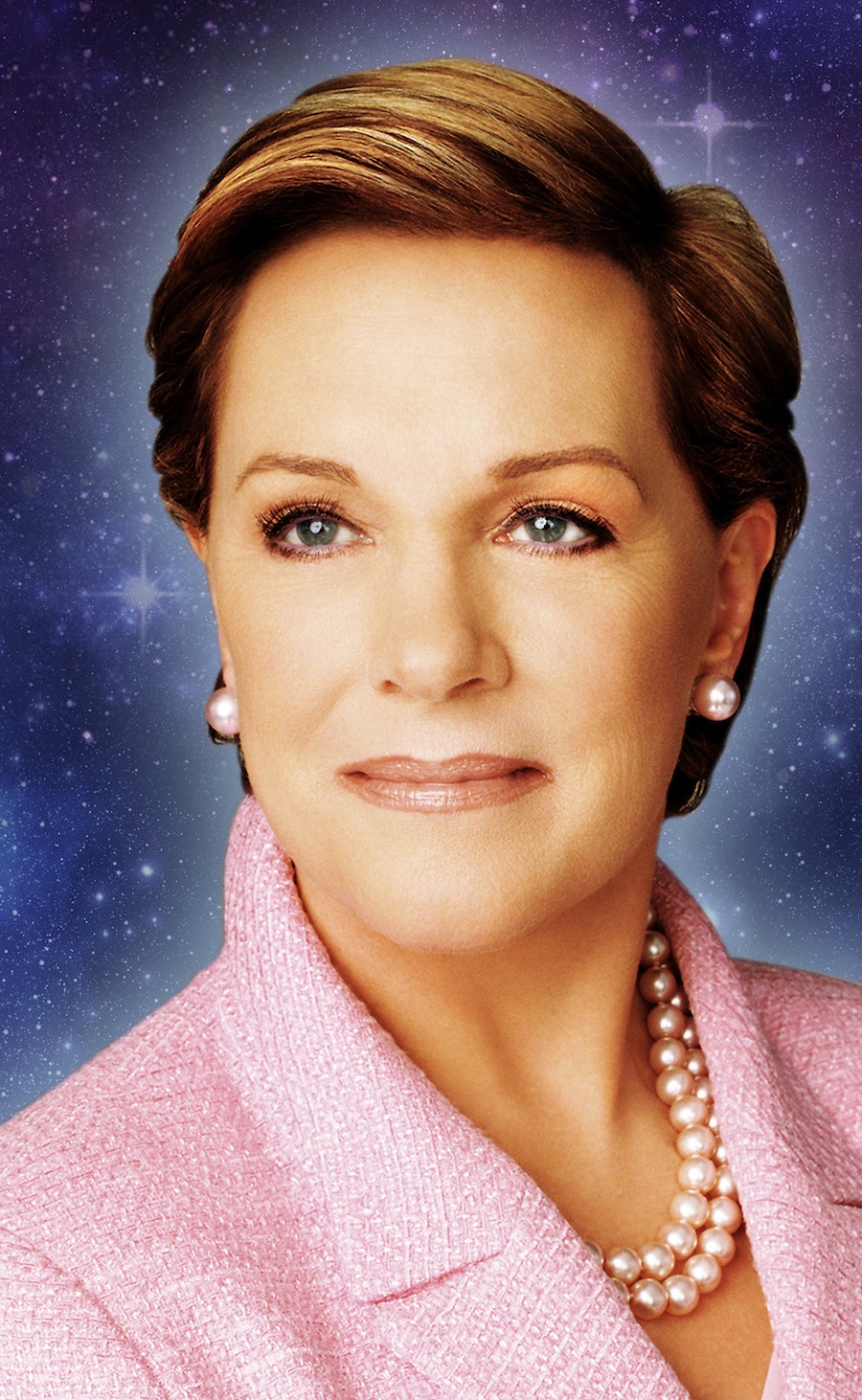 Producers John Frost and Phil Bathols recently announced that Julie Andrews, one of the most beloved stage and screen performers of all time, will visit Australia in May of this year for the first time ever, to appear on stage in Brisbane, Perth, Sydney, Adelaide and Melbourne.
An Evening with Julie Andrews takes audiences on an incredible journey through the life and career of one of the world's most popular icons. From her London stage debut at the age of 12 to her defining roles in Mary Poppins, The Sound of Music, Victor/Victoria and The Princess Diaries, Julie Andrews' extraordinary life story will unfold in a frank and funny evening of personal memories and insights spanning six decades. This very special event will be hosted by Nicholas Hammond, the American-born Australian actor who played Friedrich von Trapp in the film The Sound of Music opposite Julie Andrews.
Julie Andrews made her Broadway debut in The Boy Friend, and subsequent theatre credits include My Fair Lady (NY Drama Critics Award, Tony nomination), Camelot (Tony nomination) and Victor/Victoria. Once established as a Broadway star, Ms. Andrews made her iconic film debut in Mary Poppins, which earned her an Academy Award, a Golden Globe Award and a BAFTA Award.
Her other film credits include The Sound of Music (Academy Award nomination, Golden Globe Award), Thoroughly Modern Millie, Darling Lili, 10, Victor/Victoria (Academy Award nomination, Golden Globe Award), The Princess Diaries films, and most recently the Shrek films, Enchanted, The Tooth Fairy and Despicable Me.
Ms. Andrews' work on television began with her Emmy-nominated performance in Cinderella in 1957, followed by The Julie Andrews Hour (Emmy Award), Julie and Carol Specials (Emmy nomination), Sounds of Christmas (Emmy nomination), Eloise at the Plaza, Eloise at Christmastime and On Golden Pond. In addition to her stage and screen work, Ms. Andrews is an accomplished bestselling author and lauded philanthropist. She joined forces with her daughter to create the children's book imprint, The Julie Andrews Collection, which has released 27 books to date.
Julie Andrews has been a beloved and much-honored star of stage, screen, television and recordings for more than half a century. For the first time in Australia, don't miss this personal audience with the multi-award winning treasure of musical stage and screen.
An Evening with Julie Andrews will come to Brisbane on Saturday, the 18th of May; Perth on Tuesday, the 21st of May; Sydney on Friday, the 24th of May; Adelaide on Tuesday, the 28th of May; and Melbourne on Friday, the 31st of May. For times, locations or more information, visit www.julieandrewslive.com.
Photo: Julie Andrews. Photo courtesy of An Evening with Julie Andrews.