Israel Galván brings 'FLA.CO.MEN' to Adelaide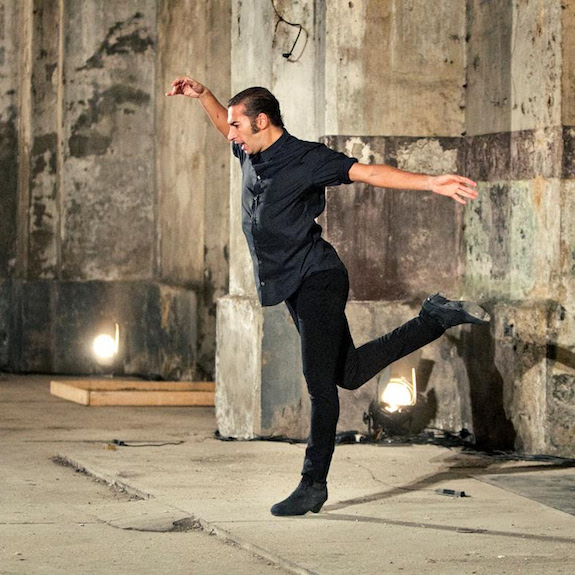 After having won a prestigious National Dance Award in the category "Exceptional Artistry" in the 15th National Dance Awards, Israel Galván has been nominated once more for his commanding performance in FLA.CO.MEN under the category "Dance Europe Award for Outstanding Male Performance (Classical)".
The National Dance Awards have been organised by the Dance Section of the Critics' Circle in each year of this Millennium to celebrate the vigour and variety of Britain's thriving dance culture. They are presented by the Dance Section of the Critics' Circle, which brings together around 60 dance writers and critics. They are the only awards given by the body of professional dance critics in the UK. Winners will be announced on Monday February 19, 2018.
There is perhaps no dance as direct, muscular and powerful as flamenco, and Israel Galván is one of its legends. For lovers of flamenco, for lovers of dance, for lovers of theatre, Galván's FLA.CO.MEN is an absolute must-see. And it can be seen only in Adelaide at its Australian premiere for the 2018 Adelaide Festival.
The son of dancer José Galván and a great Andalusian flamenco family, Galván was born to be its maverick. Having won prizes around the world for his unparalleled technique, Galván takes his inheritance - flamenco's form, its gestures and patterns - and inverts it. Hence the show's title: FLA.CO.MEN is flamenco turned inside out.
FLA.CO.MEN is a concerto for a dancer and six musicians – the customary guitars and steel jawed machismo are there, but so is jazz and self-mockery, delicacy, lyricism, clowning one moment and haunting beauty the next. It is a work of brilliant technical prowess, intelligence and fantastic wit. Galván keeps his audience transfixed with both awe and laughter.
Of bringing FLA.CO.MEN to Adelaide, Galván says, "I am thrilled to finally be able to bring the show I wrote and now perform, FLA.CO.MEN, to Australia. This is a work that showcases my love for flamenco: the tradition of it but also for the way it can be pushed to reflect a contemporary view of dance."
Israel Galván, now 44, joined the Compañia Andaluza de Danza directed by Mario Maya, in 1994 when he was just 21. Over the next decade he won almost every major flamenco prize possible, including the Giradillo prize at Seville's flamenco Biennal, and the Flamenco Hoy critics' award for best dancer of the year in both 2001 and 2005. In 2005 he also won Spain's national dance prize for the creative renewal of flamenco and in 2008 the Premio Ciutat de Barcelona. In 2016 he was awarded the Critics' Circle National Dance Award's Special award for exceptional artistry.
Galván formed his own company in 1998 to create his first work, Mira Los Zapatos Rojos. His reputation as a risk taker has grown with each new work and in each work Galván has collaborated with classic flamenco artists, contemporary flamenco innovators and contemporary musicians. FLA.CO.MEN, his tenth work for his company, won the Premios Max, the most important theatre award in Spain in the category "Bailarín Principal". It has been performed in major festivals and venues throughout the world, including at Sadler's Wells in London and at the 2015 Edinburgh International Festival.
Adelaide Festival Joint Artistic Directors Rachel Healy and Neil Armfield AO said, "This is so much more than a great flamenco performance, though it's certainly that as well. Watching Israel Galván you know you are watching an absolute theatrical master: a toreador of dance, a great clown and a brilliant musician. We so look forward to seeing Australian audiences enjoy FLA.CO.MEN for the first time at the 2018 Adelaide Festival."
Galván will bring FLA.CO.MEN to Her Majesty's Theatre on Friday, March 9 to Sunday, March 11. Visit www.adelaidefestival.com.au for more information.
Photo: Israel Galván. Photo courtesy of the Adelaide Festival.
---