'Irish Celtic' bound for Melbourne and Sydney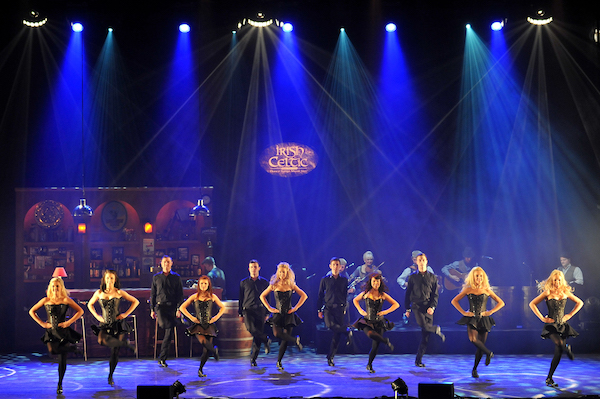 A thrilling Irish dance show is set to get feet tapping in Melbourne and Sydney when it makes its debut this July and August. Direct from a successful tour of France and Germany, Irish Celtic features the finest performers from the top Irish dance companies, who show their incredible talent and their infectious love for dance in an evening of high-energy dance and explosive rhythms.
Set in a traditional pub in southern Ireland, Irish Celtic brings the warmth and conviviality for which Ireland is famed onto the theatre stage. The audience is welcomed by genial landlord and owner named Paddy to share an unforgettable night of music, storytelling and dance.
The five-piece on-stage band get the evening going with infectious rhythms and passionate music, including tunes from Braveheart and Last of the Mohicans. The 12 dancers recreate scenes from throughout Celtic history – from the days of the Druids, the great migrations, to the voyage of the Titanic. Audiences are told to expect "spectacular choreography, scorching tap dancing and nail-biting precision."
At the heart of Irish Celtic is the love of dance that has permeated Irish culture through the centuries, and through dance the story of Ireland's history is vividly illustrated. And where better to appreciate it than in an Irish pub with traditional musicians, swirling skirts and flagon-loads of friendliness?
Irish Celtic has been created by the talented trio of Artistic Director Toby Gough, Choreographer Jim Murrihy and Musical Director Anthony Davis. Gough is the international award-winning director of the Cuban dance show Lady Salsa, which was resident on London's West End for two years. In 2012 his show Brazil Brazil! was performed on Broadway. He has toured the U.S. with The Merchants of Bollywood and has travelled around the world with The Bar at Buena Vista featuring stars of The Buena Vista Social Club.
Murrihy is a former original cast member of Lord of the Dance and Feet of Flames and has performed in Las Vegas and all over the world. As an expert in Irish Dance, his extensive network of performers enables him to cast the top dancers from Ireland's leading commercial dance shows as well as draw on Ireland's undiscovered traditional dance community to form a diverse company. He collaborated with the talented Denise Flynn, former star of Lord of the Dance, for Irish Celtic.
Davis has uniquely arranged and created both original, traditional songs, and the scores of the iconic film tracks for Irish Celtic. Throughout his career he has played and composed for the World Championships of Irish Dance as well as for numerous other Irish dancing events and original choreographies. He has released numerous CD compilations and has become a much sought-after musician in his field.
For more information on Irish Celtic, which is being presented by Indigo Productions, Diamond Dance Productions, Lunchbox Theatrical Productions and David Atkins Enterprises, visit www.IrishCeltic.com.au.
The Melbourne Season runs 31 July – 5 August at The Palms at Crown. The Sydney Season runs 7-12 August at Capitol Theatre.
Photo: Irish Celtic. Photo by Philippe Fretault.
---