Introducing the new EDC Artistic Director!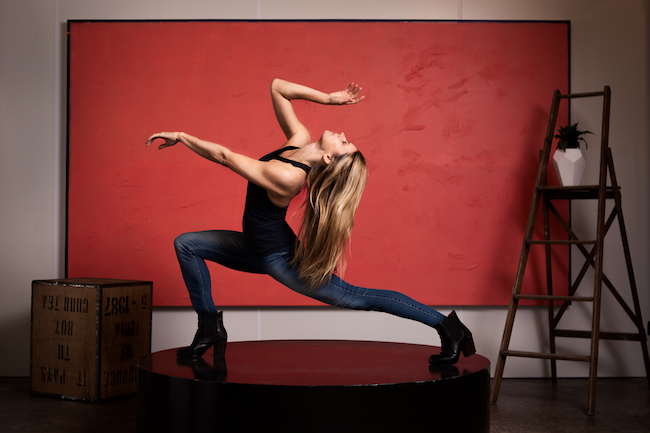 Brisbane's Expressions Dance Company (EDC) has now announced the appointment of Amy Hollingsworth as its new Artistic Director.
Marian Gibney, chairman of the EDC Board, said, "We are delighted to welcome Amy Hollingsworth to the artistic leadership of EDC. Amy has presented the Board with an exciting vision for the future of the company as we look ahead to the 2020's."
"Amy brings to the role her recognised talent, experience within the national and international dance sectors, and a commitment to both excellence in dance and in broadening the reach of the company, within our local community and beyond," Gibney added.
With over 20 years' experience as a dancer, choreographer, director and industry advocate, as well as in film and dancer education, Hollingsworth is highly regarded for her passion and leadership within the Australian dance industry.
Taking up the position in January 2019, Hollingsworth will replace outgoing Artistic Director Natalie Weir.
Hollingsworth said she is honoured to assume the artistic leadership of one of Australia's most respected contemporary dance companies.
"I am deeply committed to building on the legacy created by Natalie and her predecessor, Maggie Sietsma," she said. "I cannot wait to step into this role with vigor and passion to deliver a bold, fresh new vision. At the heart of my vision for EDC is to lean in to making incredible new work, showcasing the stunning dancers and delighting our audiences, but also to creating an environment for creativity to truly thrive. In this environment, our artists and collaborators will work as a collective, forming a creative tribe where conversations crackle with energy and ideas. We, with the help of our partners, supporters and stakeholders, will make a truly profound contribution to the landscape of dance and more broadly to our community."

Hollingsworth will join EDC following three years as the Creative Associate and Ballet Mistress at Queensland Ballet, where her talent as a curator and choreographer was particularly evident through the successful 2017 and 2018 Bespoke seasons.
Her vision for EDC includes furthering the company's respected work in dance education and increasing collaboration opportunities with dancers and other artists to bring exceptional dance to existing audiences and the wider community.
For more information on EDC, visit www.ExpressionsDanceCompany.org.au.
Photo: Amy Hollingsworth. Photo by Kayzar Bhathawalla.
---