Intro to Dance Therapy Workshop in Hawthorn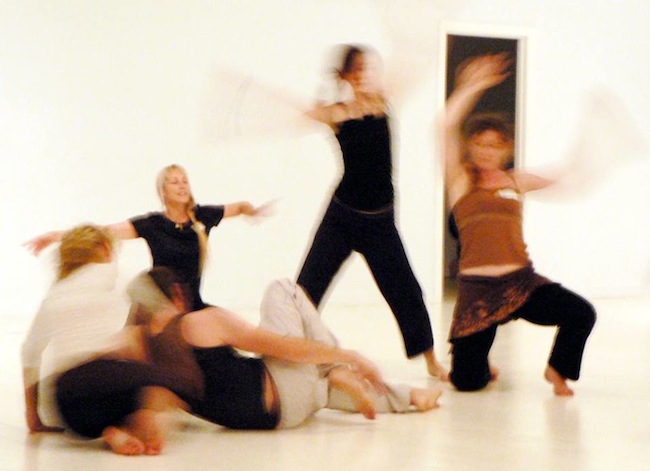 The International Dance Therapy Institute of Australia (IDTIA) will host an experiential half-day workshop introducing dance therapy to beginners on Saturday, May 17 from 10 a.m. to 1 p.m. at The Augustine Centre in Hawthorn, VIC.
The workshop will introduce dance therapy and its potential for discovery, change and healing, discussing basic methods and theoretical underpinning for its use in therapeutic contexts.
Principal facilitators will include Anna Schlusser, Lyndal Pope and Bouthaina Mayall. The event will also feature IDTIA graduates and Dance Movement Therapists with experience in a wide range of settings.
Dancers and dance teachers are invited to attend this workshop. It is a prerequisite for the one year P/T Certificate in Dance-Movement Therapy commencing July 2014. The cost of this introductory workshop is $70.
For more information or to book, visit www.idtia.org.au.
Photo courtesy of IDTIA.