Indigenous dance comp returns to Sydney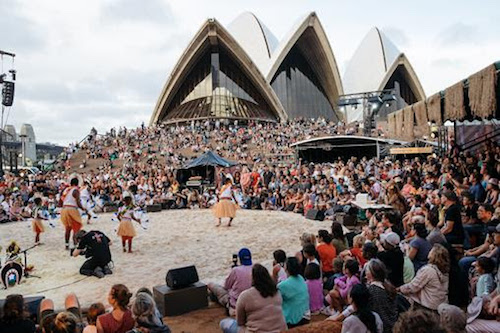 Dance Rites, Australia's ground-breaking national Indigenous dance competition, returns to the Opera House for a free, two-day event on the weekend of November 24-25.
Launched in 2015 to revitalise Indigenous leadership and safeguard vanishing cultural practices, the competition has grown rapidly to become a hallmark First Nations event. In 2017, it was held on the Forecourt for the first time, with more than 300 performers from 21 nations and 31 clan groups – from Cape York and the Torres Strait to the Kimberley and Central Desert.
Rhoda Roberts AO, Sydney Opera House Head of First Nations Programming, said, "From 150 participants in 2015 to double the number of performers last year, Dance Rites has become a significant national event. It is a platform to celebrate the ways in which the world's oldest continuous culture continues to evolve and flourish. By engaging with traditional dance and ancient cultural practices in modern Australian culture, we preserve and celebrate the richness, diversity and vibrancy of First Nations culture."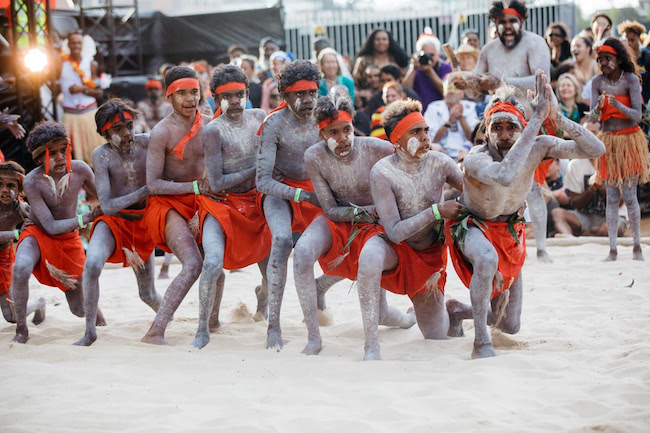 The competition is open to all Aboriginal and Torres Strait Islander communities who have or would like to develop a dance group. Each group is required to present three dances – a welcome and a farewell dance, one of which must include a chant in local language, and a "wildcard" dance of the group's choosing. Heats take place across the day on Saturday and Sunday, culminating in a grand final on Sunday night before a capacity crowd.
The winning group will receive $20,000 and the opportunity to perform again at Dance Rites in 2019. One runner-up will receive $5,000 and $3,000 will go to the highest-scoring "wildcard" dance.
Rhoda Roberts will travel to remote, rural and regional areas to work with individuals, community groups, Aboriginal Land Councils and local councils to engage participants and local communities.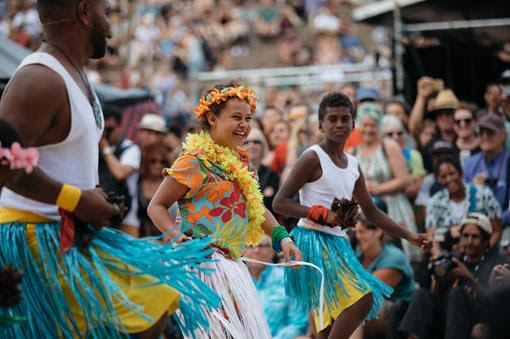 Register online or contact the Dance Rites Team on +61 407 535 111 or via dancerites@sydneyoperahouse.com to receive a registration pack via email or post. Registrations close Friday, September 28.
For more information, visit www.sydneyoperahouse.com.
Photos: Dance Rites 2017, with The Kulgoodah Dancers from the community of Woorabinda in Central Queensland (left), who won Dance Rites 2017, and Q Town Mura Kibile from the Torres Strait (right), who were the runner-up. Photos by Dan Boud.
---