Inaugural NZ Dance Week set for this month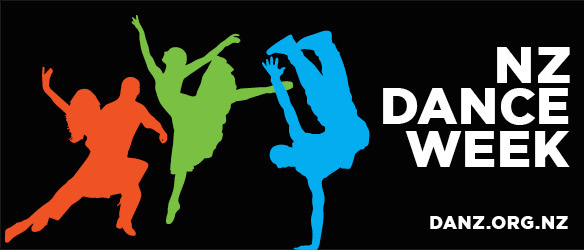 For the first time, New Zealand Dance Week will take place on April 23-30, 2016. Organised by Dance Aotearoa New Zealand (DANZ), New Zealand Dance Week is a national event aimed to celebrate and elevate the awareness of all forms of dance.
DANZ is inviting all of New Zealand to celebrate dance in their own way and register events with DANZ to become part of a national events register, representing the diversity of dance from Cape Reinga to the Bluff.
The aim of this inaugural event is to promote the visibility of dance and create an annual platform for all New Zealanders to become audiences, to participate and enjoy the many physical, spiritual and cultural benefits of dance. DANZ is encouraging the dance community (professional, educational and recreational) to get involved.
Right now, DANZ estimates that more than 630,000 New Zealanders of all backgrounds, abilities and ages dance regularly, which is far more than play rugby and netball combined. In 2008, SPARC research showed 549,112 (or 16.8 percent) of Kiwis aged 16 years and over regularly participate in dance. Dance is the eighth most popular physical activity for New Zealanders.
DANZ will host a launch event to open NZ Dance Week in Auckland on April 23. International Dance Day on April 29 will be marked with the premiere of For the Love of Dance in Aotearoa, a digital dance work produced by DANZ that brings together a collation of amazing footage from dance lovers around the country. The finale of NZ Dance Week will be an event to be organised by DANZ in Wellington on April 30.
Getting in on the action, the Royal New Zealand Ballet is using Facebook Live for the first time to give you a sneak peek into the company's dance studios during rehearsals of The Ryman Healthcare Season of The Wizard of Oz. Join the company for a session by simply liking its Facebook page at www.facebook.com/nzballet and then you'll receive notifications when it's going live. The 5-10 minute video streams are set for Saturday, April 23; Tuesday, April 26; Thursday, April 28; and Saturday, April 30.
For more information, contact DANZ via email at danz@danz.org.nz or by phone at 04 801 9885. See how you can get involved here.
---