Improve your craft and mind with this weeks online classes and events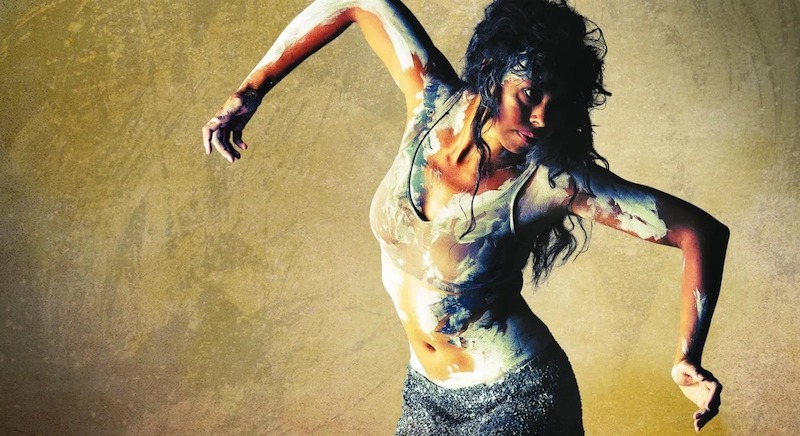 There is so much happening around the world online right now. Classes, streamed shows and talks, that are sure to help you use this season to improve your craft and the way you approach it. Here are some awesome experiences to try this week.
ONLINE CLASSES AND EVENTS
Energetiks
Keep Dancing With Energetiks and follow their Instagram IGTV @energetiks as they release weekly dance routines to keep you moving! Each routine is taught by their talented staff members and industry special guests. Maybe try their fun 80's Aerobics for free by visiting this link https://www.instagram.com/p/B_qv5d-JZiU/! The 'Keep Dancing With Energetiks' series is designed for anyone (beginners to advanced) who wants to stay active and keep their body moving whilst in isolation. These fun routines make for great additions to the wonderful online dance classes your local studios are offering. Be sure to share your videos and tag @energetiks for a chance to be featured!
Sydney Dance Company
Sydney Dance Company online classes are available through their Virtual Studio! You can take unlimited classes at home for just $28 per week. Perhaps try their Strength and Conditioning Open class on Sunday, 24th May 2020 from 5:30pm – 6:30pm with Jacopo Grabar (View profile). Download the Sydney Dance Company App on iOS and Android to book and schedule your Virtual Studio classes. Follow #SDCKeepDancing, #SDCStudios and @SydneyDanceCo on Facebook and Instagram to stay up to date with all their exciting classes also.
Australiasian Dance Collective
Collectively Connected is a series of digital classes aimed at building community and connection, all while getting us moving and grooving. Classes are being held every Monday and Wednesday, while Fridays are all about inspiration as their socials take you behind the scenes of the collective. This week you might like to try their #collectivelyfit class from 6–6.30pm (AEST). They will put you through your paces with fitness classes – HIIT, pilates and yoga. Get a sweat on, get the heart rate up and let those endorphins flow. Stay connected and access class links and schedule updates through their Facebook group Collectively Connected. You to donate what you can via their links towards the class and all donations over $2 are tax-deductible and will help them to continue to deliver such initiatives like this. Donate here and find out more!
The Australian Ballet TV
At Home with Ballet TV digital season beams The Australian Ballet premium-quality productions right to your couch for free. They've hand-picked a selection of their most beloved and inspiring ballets, and each will have a limited two-week season on their streaming platform, Ballet TV. Each full-length production will be available for a limited time only. Visit https://australianballet.com.au/the-ballets/digital-season to watch and here is what is coming up!
Paquita (Petipa) & La Sylphide (Bournonville)
Thurs 28 May – Thurs 11 June
Giselle (Gielgud)
Thurs 11 June – Thurs 25 June
Swan Lake (Murphy)
Thurs 25 June – Thurs 9 July
Queensland Ballet
You can take online classes with Queensland Ballet Ambassadors. Join the QB Junior Friends Ambassadors on the last Sunday of each month from May to July as they bring the magic of ballet into your home. The next Ambassador Class is Sunday 31 May from 2.30pm – 3.30pm for ages 6 – 8 years with Tonia Looker and 9 – 11 years with Talia Fidra and 12–17 years with Alyssa Kelty. To sign up visit https://www.queenslandballet.com.au/community/qb-junior-friends/qb-junior-friends-virtual-classes-with-ambassadors
Shaun Parker & Company Electro-Pop Online!
It's time to get moving with Shaun Parker & Company at home! Every day for four weeks, you can Zoom in to learn Electro-Pop moves during one-hour dance workshops with hip hop dancer Libby Montilla. You'll be instructed to learn new sections from Shaun Parker's Electro Pop dance choreography during each workshop. You'll also get to develop your own 8-count choreographed signature Electro Pop dance move. It's free of charge and runs daily from 1.00pm to 2.00pm until 29 May 2020 (which is the all ages session), 3.30pm to 4.30pm (12 – 24 years only) and 5.00pm to 6.00pm Monday, Tuesday, Wednesday and Friday until 29 May 2020 (12 – 24 years only). Visit https://www.eventbrite.com.au/e/electro-pop-online-tickets-102058872836 to register.
Liesel Zink contemporary dance for loungerooms
Brisbane based contemporary choreographer / teacher Liesel Zink is teaching Contemporary classes designed for lounge room spaces for anyone, of any age, from anywhere around the world! On Mondays 6 – 7pm AEST: is her Intermediate Contemporary Dance class and also Thursdays 6 – 7pm is her Beg – Int Contemporary Dance over zoom. The cost is an optional pay by donation. You can donate and find out more here: https://www.lieselzink.com/donations/
Veyette Virtual Ballet School (YVBS) USA
YVBS brings the training of world class faculty to you! Access to great teachers, intensive personal mentorship, and the experience of the professional ballet world is now available to you. No matter where you are, VVBS is there too! Why not try Miss Lauren + Mr. Francis Ballet Class 1 hour for $200.00 this week by clicking here https://www.veyettevirtualballetschool.com/what-we-do
Image courtesy of Independent Artist Jasmin Sheppard, dancing to tunes from First Nation artists all Contemporary Dance for lounge rooms . Photo by Greg Barrett