Imperial Russian Ballet tours 'Don Quixote'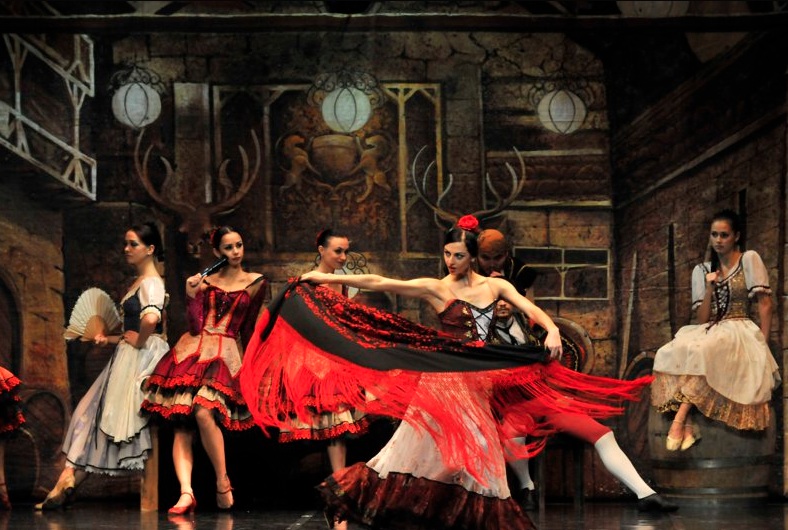 The Imperial Russian Ballet Company will bring the flamboyant and festive ballet Don Quixote to Australia in April and May. The company's tour will begin at the Civic Centre in Ipswich on Thursday, April 3 and conclude at the Crown Perth in Perth on Sunday, May 18.
In Don Quixote, a retired gentleman travels the roads of Spain searching for glory and grand adventure. Accompanying him is a somewhat bewildered labourer named Sancho Panza, who he has persuaded to accompany him as his faithful squire. In return, Don Quixote promises to make Sancho the wealthy governor of an island. As the story ends up, Don Quixote gives up food, shelter and comfort all in the name of a peasant woman Dulcinea del Toboso, who he envisions as a princess.
Don Quixote was first performed in Moscow's Bolshoi Theatre in 1869. Since then it has been performed all over the world by Russian and international ballet companies.
The Imperial Russian Ballet Company was formed in 1994 by the Bolshoi Theatre soloist, Gediminas Taranda. The company has staged classic masterpieces in the Tchaikovsky Concert Hall and the Mossovet Theatre. The home venue for the troupe when they perform in Moscow is now the Kolobov Novaya Opera Theatre.
In addition to Ipswich and Perth, the company's Australian tour will also visit Brisbane, Maryborough, Caloundra, Gold Coast, Rockhampton, Mackay, Townsville, Cairns, Toowoomba, Port Macquarie, Newcastle, Wollongong, Sydney, Canberra, Frankston, Melbourne and Adelaide. For more information, visit www.russianballet.com.au.
Photo: The Imperial Russian Ballet Company performs Don Quixote. Photo courtesy of the Imperial Russian Ballet.