Here's a taste of the world of online classes and events this week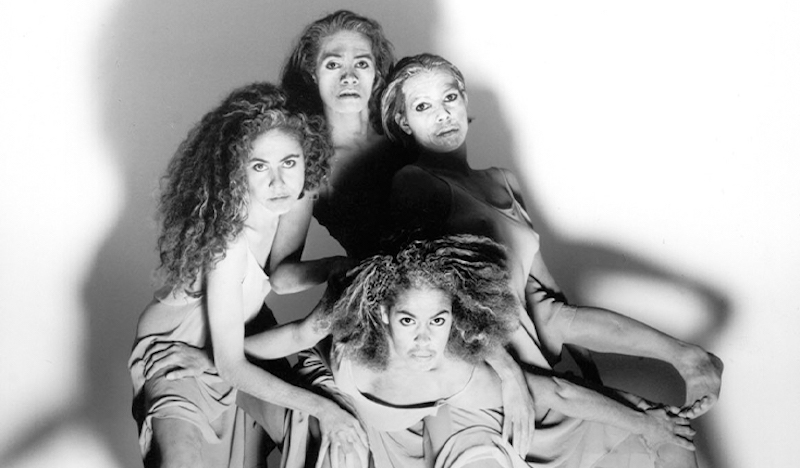 There's so much happening in the world of online classes and events. Here is an inspiring list of ideas you might like to try from the comfort of your home.
ONLINE DANCE CLASSES AND EVENTS
Bangarra Digital Screening
Ochre by Bangarra Dance Theatre is a dance work you don't want to miss! This four-part contemporary dance work – yellow, black, red and white – is a portrayal of each colour of the earthy substance, ochre which is essential to the life of Aboriginal communities. It's streaming for free on ABC iview and available until 30 July. To watch visit: https://www.bangarra.com.au/performances/digital-streaming/
Join Resilient One on Facebook Live for free midday movement during May!
Resilient One Global is al about borderless virtual modern wellness. Their 15 minute online session is the perfect opportunity to take a pause in the middle of your day to stretch and move for greater physical and mental health. Feel better - give yourself the gift of mindful movement to experience a more productive day by visiting: https://facebook.com/events/s/facebook-live-free-midday-move/252498662539998/?ti=icl
Check out The Lion Kings new Instagram filter
Get your Broadway fix at home with some fun! Disney's new Instagram filter is live! Type "Simba and Nala" in the browse effects or take a look in the effects tab on their Instagram profile page to try it on yourself. Visit @thelionking on Instagram to play!
Online kids fitness classes by Dance Dynamics
Do your kids need some extra movement? Dance Dynamics have announced online kids classes for Term 2 for ages 2-12. Classes will be held via private Zoom meetings between their instructors & kids every Monday for 45 mins untill June 22nd. It costs $12.00/$16.00 per session and you can find out more here: https://dancedynamics.com.au/kids/
Free Ballet Classes with The Australian Ballet
Ballet class at home with The Australian Ballet Company is a treat for any Ballet loving dancer. They are offering FREE adult ballet classes at 3 different levels. New classes will be released each Thursday for the next three weeks on their website. To find out more visit here https://australianballet.com.au/event/studios
Take Salsa class with Alvin Ailey
Alvin Ailey have a resource centre of free classes and videos that you can either join or watch online, as well as paid classes to join on zoom. Why not try their online Salsa this week for free on you tube by visiting: https://www.youtube.com/watch?v=XAt82Gdt_cg&feature=youtu.be
Tap with Sydney Dance Company studios
Build upon your foundation Tap skills to explore more complicated combinations of old and modern tap styles with teacher Daniel Dolling. A great way to take that next step in your Tap journey. The class is Sundays 4.00-5.00pm and cost's can be per class or a $28 AUD weekly pass! Visit https://www.sydneydancecompany.com/classes/calendar/ to get tapping.
Book a Telehealth online session with Dance Physiotherapist, Andrew
Now is a great time to sort out those weak areas and any other physical issues you may be experiencing. Andrew Pilcher of Physio Ed Medical London and now Performance Medicine Melbourne, has worked on over 30 West End musicals, with dancers from The Royal Ballet and dance students from VCA Melbourne to Guildhall London. Andrew is an expert at helping dancers obtain their physical best. Book an online (or in person) session here: https://performancemedicine.com.au/practitioners/andrew-pilcher/
Get listening to the VDF podcast
The directors of VDF have been working hard to provide Australian dancers and dance educators with resources during this tough time, they have unveiled the new VDF Podcast, now available on Apple Podcasts and Google Podcasts. Read all about it here: https://dancemagazine.com.au/2020/04/dance-podcast-australia/
Ballet Masterclass online with Misty Copeland
Misty Copeland is on Masterclass! As the first African American female principal dancer with American Ballet Theatre, Misty Copeland has made history. Now she's one of the world's most influential dancers, and she's inviting you to the barre to develop a deeper appreciation for ballet and the language of dance. From pliés to partners, Misty demonstrates her techniques and teaches you to own your movement, own who you are, and do the dance only you can do. You will need to register with Masterclass and can take this class anytime you like here: https://www.masterclass.com/classes/misty-copeland-teaches-ballet-technique-and-artistry⠀⠀⠀
Watch Heart Sounds
Heart Sounds brings together a collection of Australia's most luminous artists of stage, screen and music, with insights from frontline healthcare workers. Hosted by the sensational Virginia Gay, Heart Sounds features performances direct from the homes of David Campbell, Gorgi Coghlan, Lucy Durack, Rebecca Gibney, Geraldine Hakewill, Joel Jackson, Bert LaBonte, Maggie McKenna, Zahra Newman, Okenyo, Eddie Perfect, Jemma Rix, Hayden Tee and more. This is an online musical event aimed at appreciating the nursing and healthcare workforce, who devote their lives to caring and sustaining our wellbeing. It's on Tuesday 12 May at 7:00pm and it's free. It'll be streaming at: www.facebook.com/HeartSoundsConcert
Image courtesy of Bangarra
---