Harlequin continues to support Dance Awards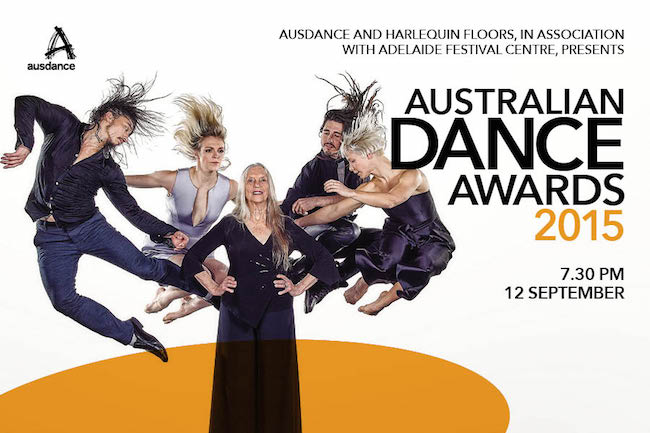 Harlequin Floors is set to continue as the main presentation sponsor for the Australian Dance Awards as the 2015 event moves to Adelaide on Saturday, September 12.
Talking about Harlequin Floors' renewed support, Neil Roach, project officer for the Australian Dance Awards, said, "This is a very fruitful relationship. The work of Harlequin Floors is truly extraordinary."
In addition to sponsorship, Harlequin Floors will also be presenting a prize for the best performance at the 2015 Australian Dance Awards.
"Thanks to Ausdance and Harlequin Floors, the Australian Dance Awards arrive in Adelaide for the first time, celebrating the best in Australian dance," Roach said.
The Awards—described as the "annual night-of-nights for Australia's professional dancers, dance companies, dance teachers and people who work for dance"—promises a "celebration of the best in Australian dance with a performance showcase, 13 awards and two presentations, all wrapped up in the classic Her Majesty's Theatre in Adelaide."
Works will be presented by the Australian Dance Theatre, Melbourne City Ballet, Dance North and Restless Dance Theatre. Attendees will also see work by Leigh Warrens and Elizabeth Cameron Dalman. Special presentations include the announcement of the Dame Peggy van Praagh Choreographic Fellowship and two Hall of Fame Awards.
Categories for the Australian Dance Awards include: Outstanding Achievement in Youth Dance; Services to Dance Education; Outstanding Achievement in Commercial Dance, Musicals or Physical Theatre; Outstanding Achievement in Dance on Film or New Media; Outstanding Achievement in Choreography; Outstanding Achievement in Community Dance; Services to Dance; Outstanding Achievement in Independent Dance; Lifetime Achievement; Outstanding Performance by a Female Dancer; Outstanding Performance by a Male Dancer; and Outstanding Performance by a Company.
The 2015 Australian Dance Awards are presented by Ausdance and Harlequin Floors in association with the Adelaide Festival Centre. For more information, visit http://www.australiandanceawards.net.au. To see this year's shortlisted nominees, click here.
---