'Gypsy' coming to Arts Centre Melbourne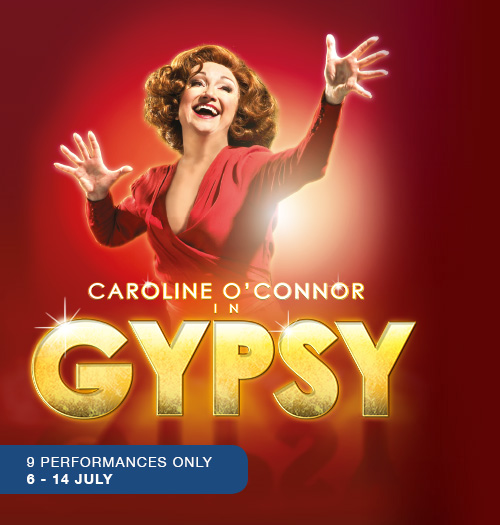 The Production Company will present Gypsy, a musical fable starring Caroline O'Connor, for nine performances only at Arts Centre Melbourne on 6-14 July.
Directed by the award-winning Gale Edwards, this jewel of American musical theatre is based on the book by Arthur Laurents. It inspired by the memoirs of the famous burlesque dancer Gypsy Rose Lee, and charts the story of her outrageous mother, Rose, who is determined to live out her own dreams of stardom through her two daughters.
The production Gypsy will feature the all-time favourites from the legendary Jule Style and Stephen Sondheim – Everything's Coming up Roses, You Gotta Have a Gimmick, Let Me Entertain You, Some People and Rose's Turn.
Caroline O'Connor, star of Chicago on Broadway and in Australia, will play the role of Rose. Critics have hailed her performances in Britain, saying "Caroline O'Connor makes a scorching Rose" (The Sunday Times) and "O'Connor is a terrifyingly energised rose" and "an unexpected delight" (Mail on Sunday).
"Caroline O'Connor's performance as Rose in this production is a must-see for all lovers of musical theatre," stated officials.
For performance dates and times or ticket information, call 1300 182 183 or visit www.artscentremelbourne.com.au.