'Grease' adds performances for Brisbane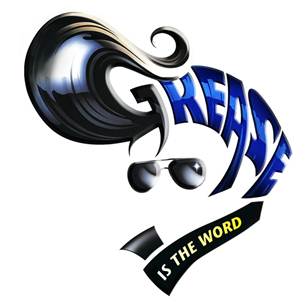 Grease is still the word – due to an unprecedented demand for tickets, an additional week of performances has been added to the Brisbane season. Leading Australian theatre producer John Frost announced that performances for his multi-million dollar production of Grease will now commence in Brisbane on Tuesday, August 20 instead of Tuesday, August 27, with the official opening night on Sunday, August 25 at 6 p.m.
This new production of Grease boasts a stellar cast. In the lead roles of Danny and Sandy are musical theatre favourite Rob Mills (Legally Blonde) and rising star Gretel Scarlett (Wicked). Bert Newton returns to his radio roots to play the role of veteran disc jockey Vince Fontaine, while Todd McKenney dusts off his dancing shoes to star as Teen Angel. The role of all-American, rock-star student at Rydell High, Johnny Casino, has gone to Anthony Callea. Rizzo, the leader of the Pink Ladies, will be played by Lucy Maunder (Dr. Zhivago) and Kenickie by Stephen Mahy (Jersey Boys). The cast also includes Francine Cain (Frenchy), Chris Durling (Doody), Sam Ludeman (Sonny), Duane McGregor (Roger) and Laura Murphy (Jan).
"Grease is one of my favourite musicals, and the rush to buy tickets proves it must be everyone's favourite party musical," John Frost said. "With Brisbane audiences clamouring to buy tickets, we've managed to fit in an extra week of performances so everyone can see this fantastic cast perform in one of the most loved musicals of all time."
Grease will open at Brisbane's Lyric Theatre on Tuesday, August 20, with seasons at the Sydney Lyric Theatre from October 13, and at her Majesty's Theatre in Melbourne from January 2, 2014.
Grease is the "Number One Party musical", featuring all the unforgettable songs from the hit movie, including You're The One That I Want, Grease Is The Word, Summer Nights, Hopelessly Devoted To You, Sandy, Greased Lightnin' and many more.
For more information on tour dates, locations and casting, visit www.greaseistheword.com.au.