'Gravitas' dance film coming in 2015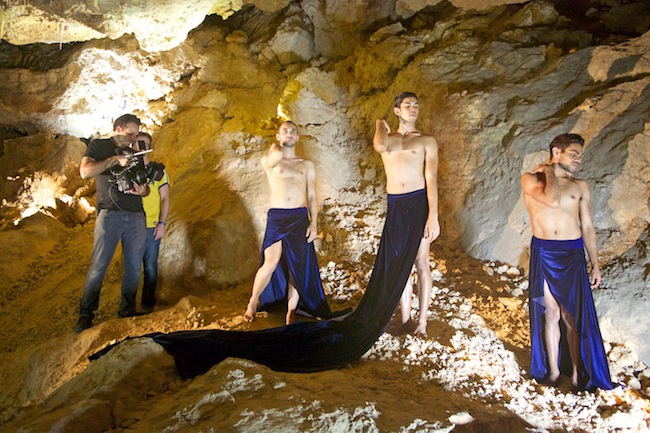 Perth-based Ochre Contemporary Dance Company has revealed its recent part in a new dance film set to be released this year.
"For those who attended July's season of Articulating Landscapes, you will no doubt remember the captivating trio 'Gravitas' crafted by choreographer Penny Mullen and performed by Tyrel Dulvarie, Kenny Johnson and Jesse Martin," Ochre stated on their website.
"The piece not only inspired author and travel writer Stephen Scourfield to respond lyrically with an heroic poem, but it also peaked the interest of the managing director of Bain Media, Richard Keenan, and internationally-acclaimed cinematographer Guy Calaf, who decided the work would make an exotic short dance film."
According to Ochre, the idea became a reality as the original performers, plus dancer Yolanda Lowatta, worked with Mullen, Scourfield and a film crew to make the film over an "intense" 14-hour shoot in the beautiful Chrystal Caves at Yanchep National Park.
The crew expressed a special thanks to Julie Coggins from Yanchep National Park for allowing them to "work within the extraordinary environment within the caves."
Stay tuned in 2015 for the release of the film. To learn more about Ochre, visit www.ochredance.org.au.
Photo: Dancers Tyrel Dulvarie, Kenny Johnson, Jesse Martin and Yolanda Lowatta. Photo by Stephen Scourfield.