Global, Virtual Dance Classes and Performances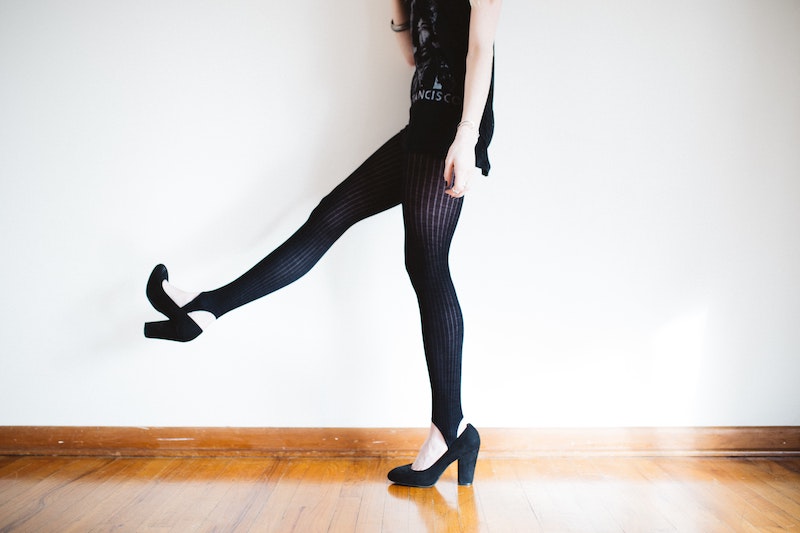 The world is your oyster when it comes to taking a dance class from any major city in the world wight now. We've rounded up some of the online dance classes and performances you can experience at home right now.
Online Classes and Events
Test your Broadway Style with these 10 must know Broadway moves
In this video you get to celebrate the work of Jerome Robbins, Bob Fosse, Tommy Tune, Agnes de Mille, Gower Champion, Gillian Lynne, Michael Bennett, and Peter Gennaro and test your Broadway moves ability for free: https://youtu.be/x5PUTipC56k
Watch BalletBoyz Virtual Season
BalletBoyz are a critically acclaimed contemporary dance company based in London. Join them as they celebrate their 20th anniversary with Deluxe, a brand new show from the global cutting edge of modern ballet. Fusing beautiful dance with original music in their unmistakable style, Deluxe will feature collaborations from some of the world's most inventive choreographers and composers. Shanghai-based dancer and choreographer Xie Xin (TAO Dance Theatre) choreographs a new piece set to an original score by composer Jiang Shaofeng, whilst Maxine Doyle (Punchdrunk) presents work to jazz music by composer Cassie Kinoshi, of the Mercury Prize-nominated SEED Ensemble.Presented by the Sydney Opera House. Deluxe is a co-production with Sadler's Wells. Watch it free here: https://www.sydneyoperahouse.com/digital/season/ballet/ballet-boyz.html
Learn Choreography from the Broadway musical Newsies
With "Seize The Day" choreography, you can learn how to move like the Newsies. The show's choreographer Christopher Gattelli, walks you through the iconic Newspaper scene step-by-step.https://youtu.be/LSEUR2gZUFc
Learn to dance online with At Home with Studios
Learn to dance online with At Home with Studios. Learn about artistry of ballet in these classes led by former dancers with The Australian Ballet. The full-length At Home with Studios weekly classes are now available for $25 per class and are the perfect way to refine your dance technique from home. Pre-recorded at the Primrose Potter Australian Ballet Centre. Accompanied by specialist pianists. New classes released every Tuesday from 4pm. Watch as many times as you like over the 7 day purchase period. Choose from three levels of experience. Try a free class here: https://australianballet.com.au/tv/at-home-with-studios-learn-to-dance-online
Pilates with DanceWorks London
Join DanceWorks in London for great Pilates/Ballet Barre classes with teacher and fitness trainer Lucy Potucek. Their is a a free 30min Pilates class on Wednesdays from 12.00-12.30pm (London time which is (9.00-9.30pm AEST) on their Instagram page @danceworkslondon!
Watch Marquee TV
Watch The Best Dance, Opera And Theatre Performances from around the world. Immerse yourself in a world of culture with Marquee TV. Just $8.99 /Month. Cancel Anytime. The best part is you can do the 14 Day Free Trial while you make up your mind. https://www.marquee.tv
Tone up with The Sculpt Society
Founded by former Brooklyn Nets dancer and celebrity trainer Megan Roup, The Sculpt Society is a community of cardio dance classes that are fitness based. As well as the app, Megan also offers Instagram Live Classes. These are high-energy classes that help sculpt the body in less than an hour. Get toned by visiting here: https://thesculptsociety.com/
Sydney Dance Company classes online
Sydney Dance Company have the Virtual Studio online dance classes for adults and children in Ballet, Hip-Hop, Jazz, Contemporary and more: To sign up for the unlimited weekly subscription at $28 visit: https://www.sydneydancecompany.com/classes/calendar/
EDGE Performing Arts Center, L.A.'s Studio since 1992
FREE dances classes in Jazz, Ballet Barre and Contemporary, the Edge Performing Arts Center's Instagram offers it all. Popular in Hollywood and known for training individuals for dance careers. Visit their Instagram here: https://www.instagram.com/edgepac/channel/?utm_source=ig_embed
Do the Pilates Butt workout
Here is the Pilates Glute Workout you've all been waiting for designed to give you a strong, toned dancers butt! All you need is a mat and nothing else. Find it here: https://youtu.be/6jqmsHrvF6M
Photo by Brooke Cagle
---