Former dancer's exhibit on view in Brisbane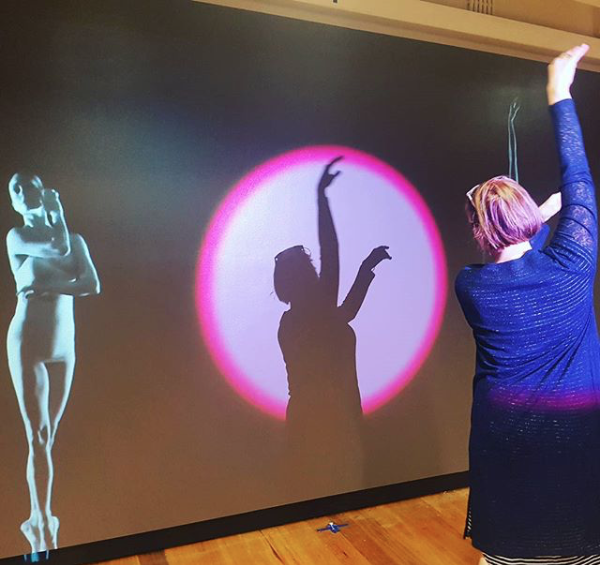 Time is running out to see former dancer Anne Scott Wilson's exhibition at The Museum of Brisbane. MoB opened the multidisciplinary artist's exhibit entitled "Every Day I Wait" in November and it will close April 15. It's open from 10 a.m. to 5 p.m. daily in the East Gallery, with two extra hours allotted on Friday evenings.
Scott Wilson's exhibit draws on her past as a professional ballet dancer to explore the mental and physical dedication of dancers, their agony and endurance relative to the fleeting moments of glory as a performer.
She pulls upon her 30 years of live performance and exhibition experience to examine the relationship between movement and meaning.
According to MoB, Scott Wilson studied ballet as a child in Brisbane. Her first performance was in Christmas in Storyland at Brisbane City Hall in 1960 and she was a member of Queensland Ballet before her family moved to Melbourne.
Her works often integrate video, photography, performance, sound and installation to immerse the spectator in an almost physical experience that elicits a sense of what it is to move like a ballet dancer – "weightless motion camouflaging the often painful and arduous practice of ballet technique", describes MoB.
MoB is located on Level 3 of City Hall, Brisbane City. Visit www.museumofbrisbane.com.au for more information.
Photo: Back in November, MoB posted on Instagram, "Behind-the-scenes with artist and former ballet dancer Anne Scott Wilson testing her interactive installation." Photo courtesy of @museumofbrisbane.
---