Female Indigenous choreographers unite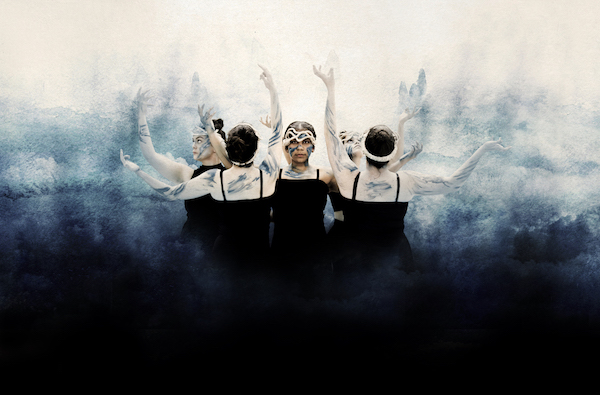 NAISDA Dance College, Australia's premier Indigenous dance college, is partnering with Carriageworks for the fifth consecutive year from Wednesday, November 21 to Saturday, November 24 to present StoryPlace. NAISDA's 2018 Sydney season will honour Indigenous women and the female creative force inherent in our landscape, art and stories today.
Directed by NAISDA's Head of Creative Studies Frances Rings and featuring two new works by celebrated Indigenous female choreographers Deborah Brown and Louise Potiki Bryant, StoryPlace will celebrate the strength of the female Indigenous creative spirit, connected through story, place and knowing.
"The landscape of our industry is shifting. We are at the precipice of an exciting new era where many of our female artistic voices are finally receiving recognition long denied to them, as our industry faces the serious issue of under representation of women in the arts," said Rings.
"I am optimistic that with this changing perception, we will reach the true potential of our national artistic identity. We collectively make this commitment for a healthier robust industry and to give our young women the right to a future in which they feel valued," she added.
The production will feature Bittersweet by former senior Bangarra Dance Theatre performer Deborah Brown, which skillfully investigates how the human body documents the history of our Indigenous experiences.
"In over 230 years, it bears witness to a changing environment shaped by trauma and fuelled by a cycle of dependency that challenges our very survival," commented Brown.
NAISDA is also honoured that in conjunction with its international artist-in-residence program, one of New Zealand's most significant dance artists has created a new work for StoryPlace. Māori choreographer, dancer and video artist Louise Potiki Bryant will premiere Kāpehu (Compass), inspired by the birth, life and death of Māui (the gifted demigod responsible for fishing up the North Island of Aotearoa).
StoryPlace will also include works by NAISDA's own Developing Artists, enabling Sydney audiences to witness their creative talents as both choreographers and dancers as they embark upon careers that will see them performing to audiences nationwide and globally. This year's powerful showcase continues the unique NAISDA legacy that has placed it at the forefront of national Indigenous performing arts training for over 40 years.
For more information or to book tickets to StoryPlace, visit naisda.com.au.
Photo courtesy of NAISDA Dance College.
---