Fearless New Producers Deliver Opposing Works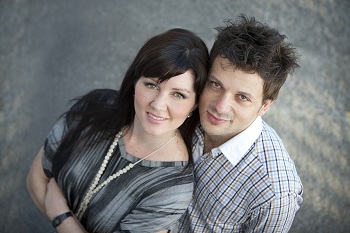 StageArt is the dynamic new production company created by passionate arts professionals Katherine Armstrong and Robbie Carmellotti. With large commercial producers presenting safe, proven shows, StageArt was formed to meet a need in current Australian theatre: the creation and promotion of new and original work. With significant experience in all aspects of production, Armstrong and Carmellotti realised they could pool their talents and resources. Both share a love of dance and talent for choreography, and this is evident in their inaugural season. Armstrong and Carmellotti have launched StageArt with not one but two new works, which will play in concurrent seasons at Melbourne's Chapel off Chapel; Mátalor and Grease 2: Live in Concert.
Mátalor is a hard rock dance opera based on an avant-garde re-imagining of Romeo and Juliet, the greatest love story ever told. Grease 2: Live in Concert is StageArt's all-singing, all-dancing tribute to the hilarious sequel to the world's greatest movie musical.
If the two pieces appear to be polar opposites, this is only further evidence of the fearless approach StageArt plans to take to their artistic programs. What the shows do have in common, apart from being world premieres, is the distinction of attracting major Australian theatrical talent to the production teams and casts. High profile dancers such as Alexander Bryan (The Boy from Oz, Dancing with the Stars) and Eley May (So You Think You Can Dance) will take the lead in Mátalor, while Australia's newest leading man of music theatre Josh Piterman (West Side Story, Kismet) will star in Grease 2: Live in Concert.
StageArt's ongoing plan is to create a supportive and stimulating environment in which new, up-and-coming production teams can let their creative juices flow. Currently privately funded, Carmellotti and Armstrong aim to attract major funding and support to allow their original works and talented artists to move to the forefront of Australian and International theatre.