Fast+Fresh Dance 2014 Award Winners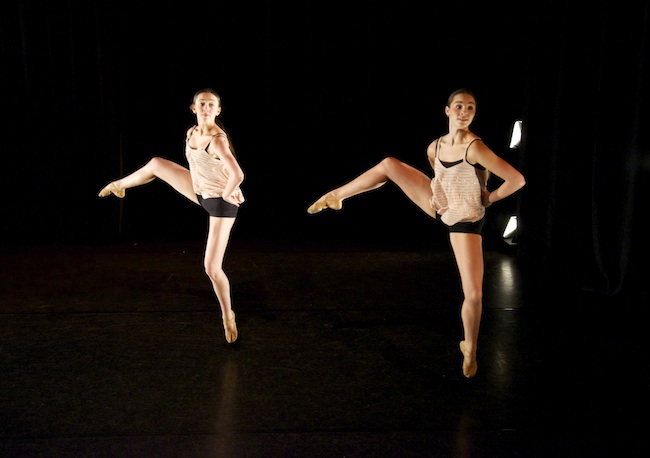 After four compelling heats, Fast+Fresh Dance 2014 wrapped up with an abundance of awards for the immensely talented finalists on Saturday, November 15 at Riverside Theatres, Parramatta.
Presented by FORM Dance Projects, Riverside Theatres and The Joan Sutherland Performing Arts Centre, Fast+Fresh Dance is an annual celebration of young talent, showcasing dancers and choreographers who are 21 years old and under.
This year, 61 choreographers and 113 dancers took part in Fast+Fresh Dance, of which 45 presented 16 short works in the Final on Saturday evening.
Linda Gamblin, director of the Pre-Professional Year (PPY) at Sydney Dance Company (SDC) and a Fast+Fresh Dance judge, said, "It's great to see such potential amongst the finalists of Fast+Fresh Dance; you don't want to lose it."
Gamblin proceeded to offer two secondments with SDC to young performers Madeleine Skippen and Amelia Rosek, as well as an additional invitation to Michael Northey and Alexandria Panetta to spend a week with the company's PPY.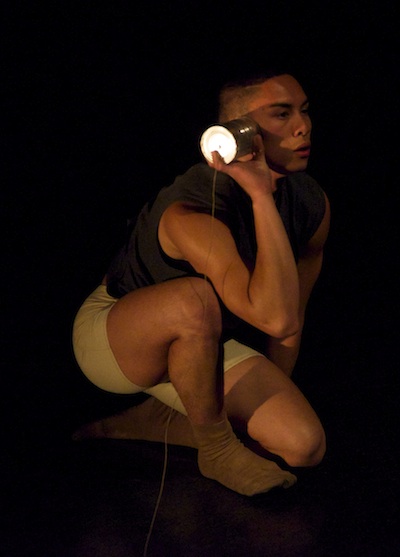 "It's a very welcoming sign when the major dance companies foster and recognise this young emerging talent," said Annette McLernon, director of FORM Dance Projects. "This festival offers rare opportunities for young dance artists to push themselves, to experiment in choreographic terms, to perform and potentially network with like-minded young artists and industry professionals."
Marko Panzic, performance producer from The Voice Australia, has been committed to the festival for three years as a judge and believes it is a great vehicle to support and discover up-and-coming talent. Panzic presented the awards to the finalists on behalf of the judging panel, which included Anton from Ausdance NSW and arts journalist Caroline Baum.
Highlights of the awards were the unanimous selection of Zachary Lopez and his solo Armygdala for Most Outstanding Choreography and Best Solo Awards, and the talented 15-year-old hip-hop artist, Leif Aquino from Colyton High School, receiving a secondment with Bangarra Dance Theatre.
This year, FORM Dance Projects awarded Vaness Earp from Rosebank College the inaugural Excellence in Dance Education Award, which recognises the contribution of a teacher or mentor in encouraging their students to actively participate in dance and to achieve high levels of artistic merit.
The awards were generously accompanied with industry prizes from Ars Musica, Ausdance NSW, Sydney Dance Company, Bangarra Dance Theatre, FORM Dance Projects, BLOCH, Urban Dance Centre, Brent Street Studios, Dirtyfeet and Two Heads Media Pty Ltd.
See all the Fast+Fresh Dance 2014 award winners below:
Most Outstanding Choreography: Zachary Lopez, Armygdala
Best Female Dancer: Maddison Faye Weiley, Sand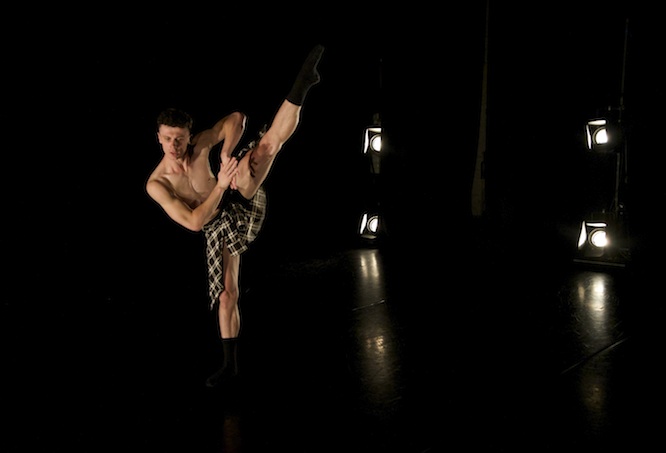 Best Male Dancer: Nicholas Tredrea, Htebazile
Best Solo: Armygdala, choreographed and performed by Zachary Lopez
Best Duet: Diverge, choreographed by Genevieve Morris and performed by Genevieve Morris and Sophie Carter
Best Group: What is Power? Choreographed by Mikaela Smith and performed by Mikaela Smith, Amber Jenkins, Rosie Laird, Inez Jacobs, Erin Duly and Grace Caldwell
Audience Choice: Switch, choreographed by Leif Aquino and performed by Leif Aquino, Ellena Delinaoum, Chevi Mulholland and Junior Mailei
Excellence in Dance Education Award: Vanessa Earp, Rosebank College
Sydney Dance Company Secondment: Madeleine Skippen and Amelia Rosek
Sydney Dance Company PPY Invitation: Michael Northey and Alexandria Panetta
Bangarra Dance Theatre Secondment: Leif Aquino
Photos (from top to bottom): Madeleine Skippen and Amelia Rosek; Zachary Lopez; and Nicholas Tredrea at Fast+Fresh Dance 2014. Photos by Dom O'Donnell.