Famous Spiegeltent shows announced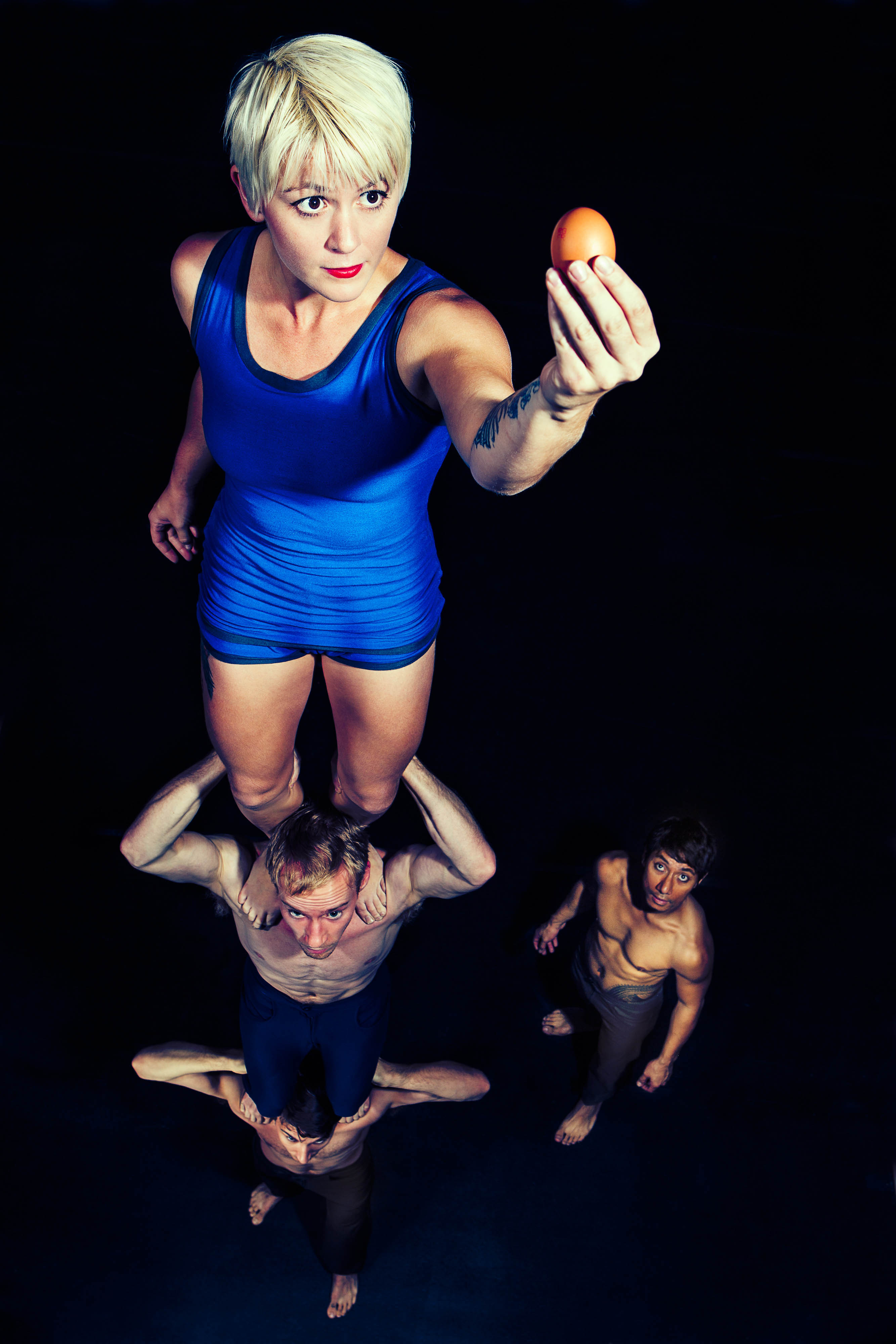 Arts Centre Melbourne recently announced the next wave of shows that will inhabit The Famous Spiegeltent from Tuesday, Feb. 5 to April 21, 2013. Joining the existing line-up that includes The Trip with David Pereira and The Ceasar Twins, and Katie Noonan in Love-Song-Circus, will be Ireland's Ponydance with Anybody Waitin', Trevor Ashley's I'm Every Woman and an Opening Night Gala featuring a galaxy of Spiegeltent stars.
The Famous Spiegeltent Season kicks off with a bang on Wednesday, Feb. 6 with an all-star Opening Night Gala. Audiences will be transported into the 1930s with pre- and post-show entertainment and hospitality, including champagne on arrival and delectable canapés after the performance.
Among the line-up for this magnificent smorgasbord of circus, cabaret, theatre and live music includes The Trip's David Pereira – a Spanish contortionist making waves internationally with his alluring "disco ball contortion routine."
Direct from their award-winning season at Dublin's Fringe Festival, Ponydance's Anybody Waitin' is a dance show for people who hate dance. A whirlwind of movement and mirth, with a generous pinch of audience participation, four-member Irish troupe Ponydance this dance-meets-comedy production that is hilarious, anarchic and over the top.
Brisbane's Casus is a homegrown circus troupe who have skyrocketed to fame in Europe. Their debut work Knee Deep, which played to sold-out crowds at the Adelaide and Edinburgh Fringe Festivals, is an inventive blend of circus and modern media using traditional and contemporary circus techniques.
Cabaret will arrive in the form of the fabulous Trevor Ashley, the wild Christa Hughes and the alluring Caroline Nin. Presenting his new show I'm Every Woman, Trevor Ashley will take drag comedy to new heights with his catalogue of divas, including Liza Minelli and Shirley Bassey.
The madness continues with Christa Hughes' Neurotic Ladyland, which follows on from this year's hit Spiegeltent cabaret Beer Drinking Woman. Paris-based Australian expat Caroline Nin in Hymne à Piaf will exude the essence of French cabaret as she channels Edith Piaf. Club Spiegel continues to push the boundaries with headline act The Freak and the Showgirl.
A raft of other performances, events and activities will enliven the tent, including live music shows by Kate Cebrano, David Bridie and Zoe Keating, and a suite of great entertainment for families, including the live radio play adventure Super Speedy Sound Shed and daytime concert series Once Upon a Time.
The Famous Spiegeltent has been making history with Arts Centre Melbourne since it made its Australian debut twelve years ago. The Famous Spiegeltent Season has since become a much-anticipated annual event in Melbourne's performing arts calendar, with its mirrored interiors a mecca for quirky and idiosyncratic local and international artists.
The Famous Spiegeltent Season is constantly being added to and evolving. For more information, visit artscentremelbourne.com.au or phone 1300 182 183.
Photo: Brisbane's Casus in Knee Deep. Photo courtesy of Arts Centre Melbourne.