Eurotard offers durable non-run tights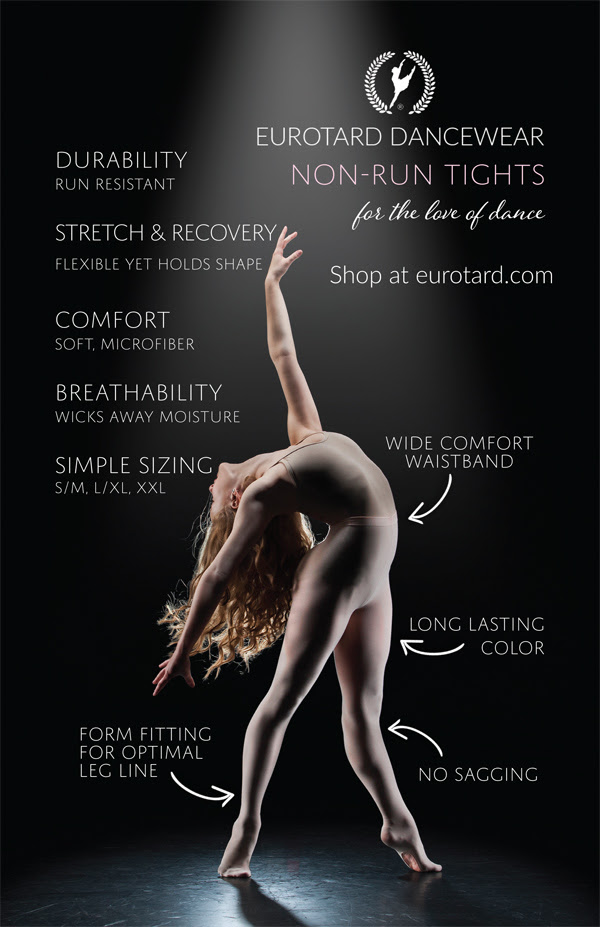 Eurotard Dancewear, a trusted American brand of dance apparel, created the original non-run tights. It's non-run tights collection, called EuroSkins, is strong and durable while still being super soft and supple.
With EuroSkins, the waistband is made of smooth knit microfiber, not hard elastic. The close fit hugs your figure for an exquisite, streamlined silhouette.
Euroskins Non-Run Tights are available in a variety of styles too – like convertible foot, footless, footed and stirrup. Plus they come in a multitude of colours, such as Theatrical Pink, Ballet Pink, Petal Pink, Light Suntan, Caramel, Suntan, Mocha, Black and White. The colours match beautifully to the brand's ballet and jazz shoes, creating the longest leg line possible.
Want to get your hands on these tights?? Check Eurotard's Instagram (@eurotarddancewear) on April 1 for its Tights Giveaway!
Can't wait that long? Check out www.eurotard.com or a local dance shop!
---