ETTINGSHAUSENS offers 2013 fulltime course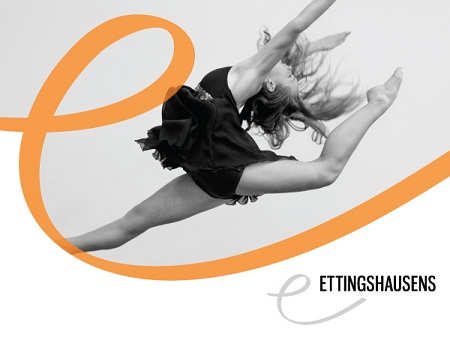 ETTINGSHAUSENS, an arts organisation that offers a wide variety of dance classes including ballet, jazz, tap, lyrical, hip hop and singing, still has places open in it's 2013 fulltime course
 Certificate IV in Dance.
Revolutionising the way dance-based courses are delivered and received, ETTINGSHAUSENS's Certificate IV courses fuse technical development with innovative performance artistry. This yearlong boutique course offers smaller class sizes, which allows for more individual attention and guidance.
Participants will learn from the best national and international choreographers, tutors and mentors, all chosen for their integrity, inspiration and quality of work.
Through the program's "Industry Days" dancers will create connections and networks within the entertainment industry. Plus, participants will develop their choreographic skills and learn to create and produce their own works.
This "all-round" course covers a variety of subjects but it is the unique delivery that sets ETTINGSHAUSENS's Certificate IV courses apart from the rest. The program offers the full range of dance styles, such as commercial jazz, tap, classical, contemporary, hip hop, lyrical and musical theatre, plus the opportunity to learn audition technique, styling, pilates, acting, singing, nutrition, performance, body conditioning, choreography, small business skills and career planning.
The program's main teachers include Jo Bolden (Lyrical, Jazz, Choreography), 
Andrew De Luna (Commercial Jazz), Stephen Tannos (Contemporary), Siobhan Ginty (Musical Theatre), Nathan Sheens (Tap),
David Cuthbertson (Acting),
Katie Kermond (Musical Theatre),
Rosa Aguis (Hip Hop),
Joanne Ansell, Kate Wilson and Kim Traynor (all Classical Ballet
Styling), plus PJ Clarke
Rachelle Parkes (Cabaret, Heel Technique, Showgirl),
Tracie-marie (Acrobatics), and international teachers 
 Adam Parson, Glyn Gray and Anh Dillon.
In addition to the "triple threat" faculty, ETTINGSHAUSENS has recognised industry affiliates including Jeep Management, Regprom Marketing, Random Management, Out There Productions, Triple Treat Promotions, Dargie Entertainment, Project Dance and more.
For dancers interested in auditioning, private auditions are available by appointment. Video auditions can be submitted by DVD or on YouTube. Spaces are filling up quickly, so officials recommend auditioning soon.
For specific questions about this 2013 fulltime course,
Certificate IV in Dance, email natalie@ettingshausens.com.au or phone (+61) (02) 9545 3033 or MBL 0418 545 303. For more information, visit www.ettingshausens.com.au. ETTINGSHAUSENS is located at 115 Bath Road, Kirrwee NSW 2232.