Energetiks Online Sale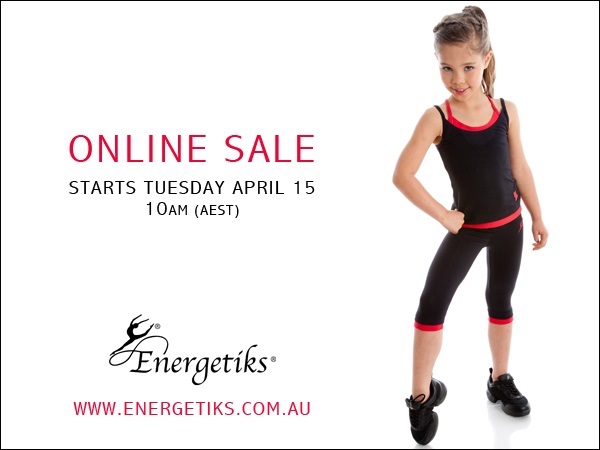 Energetiks will be holding a super online sale next Tuesday April 15, from 10am EST.


Don't miss out on grabbing an absolute bargain on gorgeous dance and active wear with prices starting from as low as $5.

Leotards, tops, bottoms, shorts, leggings and more! Womens, Mens, Girls and Boys items. Only while stocks last.

Get to www.energetiks.com.au