Energetiks launches new Atelier Collection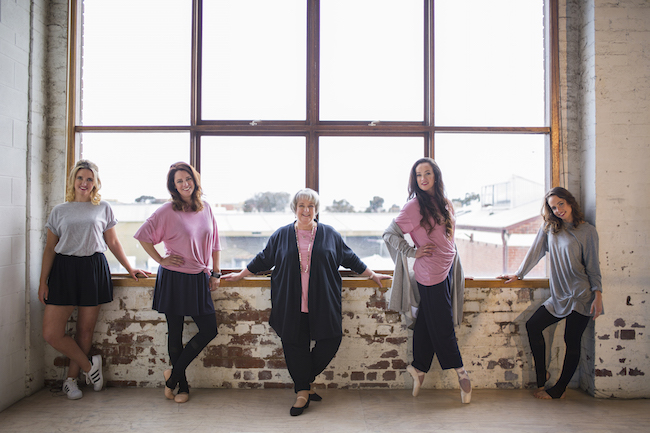 This season Australian dancewear brand Energetiks has shifted gears with the release of its latest collection, Atelier. This contemporary capsule collection seeks to integrate dance and leisurewear with a luxury feel, to create elevated everyday essentials. The collection officially launches today, Monday, October 16.
The inspiration for the collection came directly from the dance community itself; Energetiks took note of what the industry was asking for and recognised the overwhelming need for a collection that suited not just dancers but the people whose lives revolve around dance, and who spend just as much time in the studio as students – their teachers.
The new collection comprises eight modern statement pieces that intermix to create multiple styling options to flatter teachers and dancers of every shape and size. This was something that was celebrated in the campaign shoot, which features some of the most respected and inspiring icons in the industry today. Lucinda Dunn, Kate Meade, Karen Malek, Lucy Doherty and Melanie Gard (all pictured) each showcase a distinct look in the Atelier Collection. Each of their looks was as unique as these remarkable women themselves.
Defined by a colour palette that blends classic black with soft, dusty rose, grey marle, and Energetiks' trademark cosmic navy, the collection features organic cotton, unbrushed fleece and soft micro-modal fabrics. Atelier is a collection that allows dance and everyday life to intersect effortlessly, merging relaxed silhouettes and adaptive functionality with feminine, modern aesthetics.
After almost 30 years in the industry, and a lifetime of insight gained from being active in the dance community, supporting events and creating lasting relationships with customers and industry leaders, Energetiks is more equipped than ever to deliver dancewear that is attuned not just to trends, but the fundamental needs of today's dancer.
Kara Sutton, one of the designers involved with creating Atelier, explains, "This is a collection that is stylish yet comfortable. All the pieces are designed for easy, convenient dressing to support busy lifestyles and provide truly versatile, timeless outfits."
Atelier is available online and in-store from today, October 16, 2017. Visit www.energetiks.com.au for more.
---