En Pointe Orthotics helps reduce injury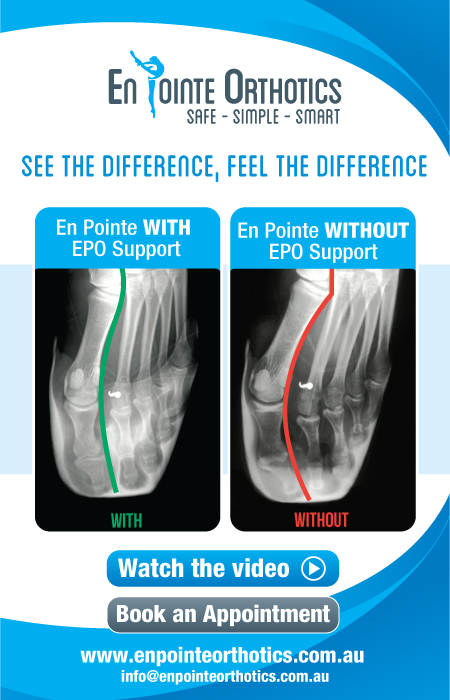 En Pointe Orthotics now offers ballet dancers a better way to protect their feet without compromising their movement. With their new custom-made silicone inserts, En Pointe Orthotics is transforming the pointe work experience for dancers of all levels.
Extensively trialled and approved by leading foot and ankle surgeons, medical professionals and dancers, the insert fits perfectly inside the box of a pointe shoe, providing support, alignment and comfort never before experienced.
Experiential evidence shows En Pointe Orthotics optimises strength, corrects alignment, reduces risk of injury and further enhances balance and control.
"It feels like I'm dancing on clouds," said one Queensland-based dancer after using her inserts for the first time.
Dancers who are interested in trying the inserts out must make an appointment with a licensed fitter, which are located in Cairns, Gold Coast and Warana, QLD.
Visit www.enpointeorthotics.com.au or e-mail info@enpointeorthotics.com.au to make an appointment.