EDC presents 'Everyday Requiem' soon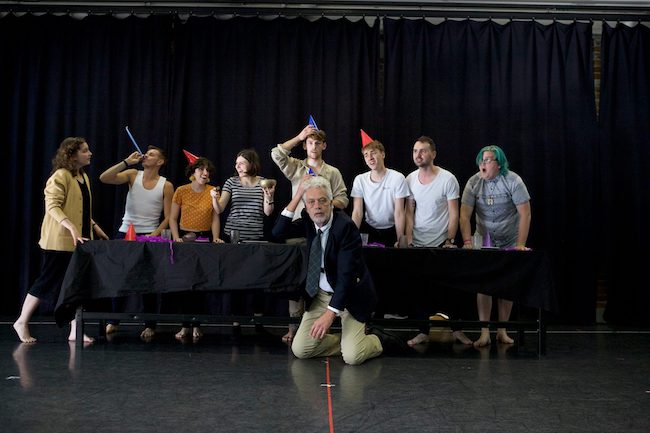 The curtain goes up on Natalie Weir's final work as Artistic Director of Expressions Dance Company this weekend. EDC, one of Queensland's leading contemporary dance theatre companies, will perform alongside the community dancers from WaW Dance and the astounding acapella vocals by The Australian Voices.
Everyday Requiem promises to be a touching, poignant work full of humour, romance and heartbreaking moments. The work follows The Old Man (played by Brian Lucas) through his memories - a life touched by war, love, tragedy, conflict and joy.
EDC urges dance fans that they don't want to miss Weir's final work - "a moment in Australian dance history." Performances are October 12-20 in the Cremorne Theatre at QPAC. Post-show Q&A's with the artists and creatives will be offered at the following shows: Tuesday, October 16 at 6:30 p.m. and Wednesday, October 17 at 11:30 a.m.
For those aged 50 or above, and who have an interest in contemporary dance, EDC member Richard Causer and WaW Director Wendy Wallace will lead a dance workshop on Saturday, October 13 from 2-3:30 p.m. at the EDC Studio in Fortitude Valley. This masterclass will focus primarily on movement inspired by Weir's Everyday Requiem. Participants will learn, explore and manipulate choreography inspired by the show in a fun, energetic and encouraging approach to movement.
For more information, visit expressionsdancecompany.org.au.
Photo: Everyday Requiem rehearsal. Photo by Fiona Cullen.
---